Paint It Forward In August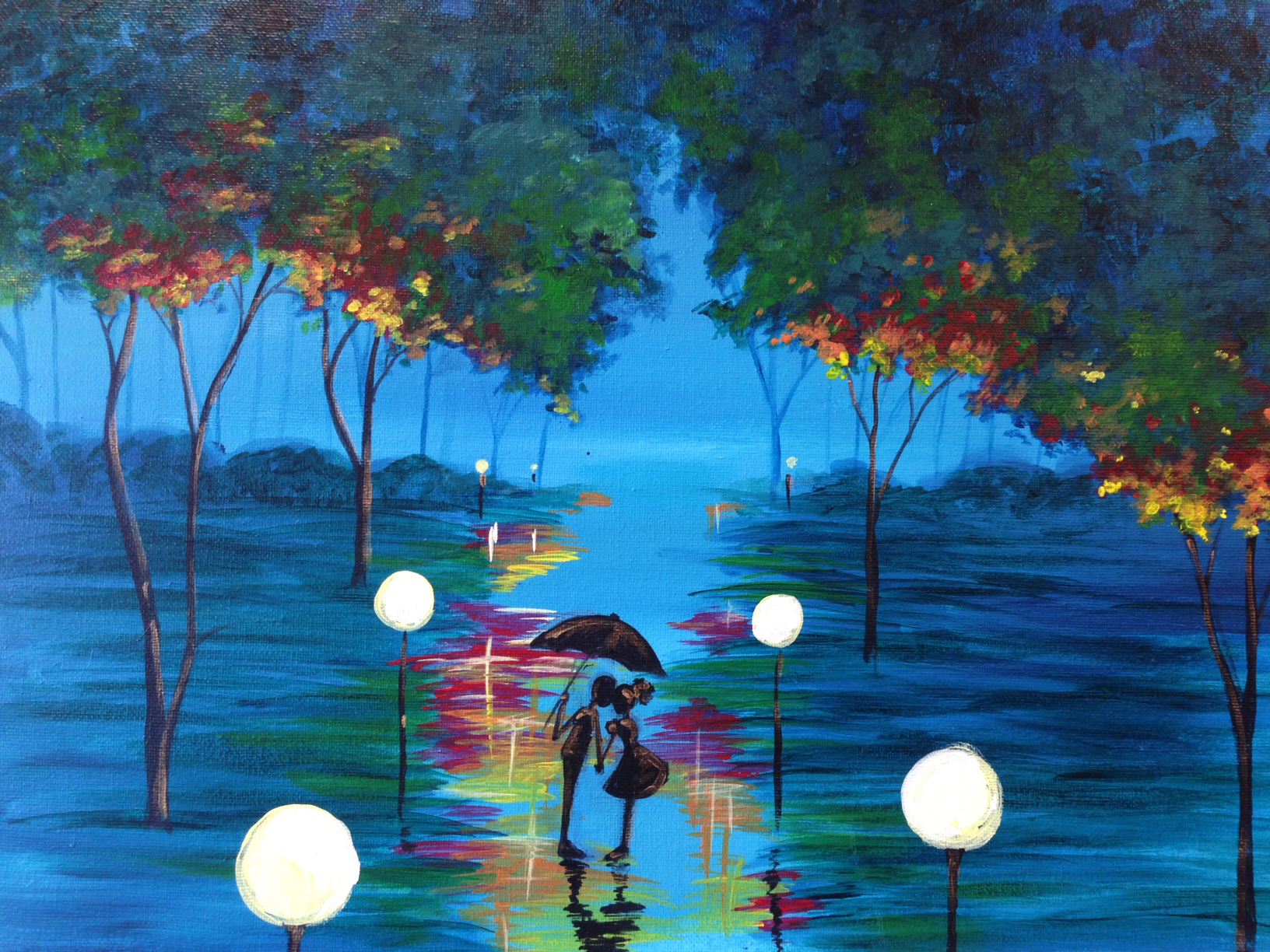 During August, we have two painting-it-forward fundraising nights on our class schedule. These painting nights are similar to our typical public classes, however when you purchase a seat, you're making a donation to a nonprofit organization or community fundraiser. How cool is that?! Painting, drinking and having fun -- all while supporting a local cause.
- Tuesday, August 8th (6:30-8:45pm) | "A Kiss In The Park" | Fundraiser for Special Olympics Washington
For over four decades, Special Olympics has been bringing the message that people with intellectual disabilities can and will succeed if given the opportunity. Their mission remains as vital today as it did when the movement was founded in 1968. Every day they empower over 10,000 athletes to shatter stereotypes and exceed their personal bests on the playing field and in life. Through the power of sport, Special Olympics strives to create a better world by fostering the acceptance and inclusion of all people.
- Wednesday, August 9th (6:00-8:00pm) | "Land Of The Free" | Fundraiser for Spokane Veterans Forum
The Spokane Veterans Forum is a non-profit organization that provides mentoring, educational, therapeutic, and life enhancing services to military veterans referred from regional Veterans Enhanced Therapeutic Courts (VET Court). Both of these classes are open to the public. The more, the merrier!