Mystery Painting Class
Would you prefer to paint without knowing what the outcome is supposed to look like?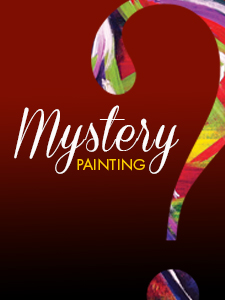 Come check out our mystery painting class on March 1st at 7pm! Our artist will take you step by step through the painting but you will not know what it is supposed to be until the end of the class. It is such a blast and takes the stress away from trying to make your painting exactly like the one on display.
So sign up today to reserve your spot and find out what the painting will be!
https://www..../event/511755