Meet Jordan!
For the past two years, I've been a part of the Pinot's Palette team. Not as an instructor, but as the studio manager and occasional bartender at the Spokane studio. However, since I've observed hundreds of classes over the past couple years, I might hop on stage one of these days and instruct you all. HA :)
During the week, I make sure the business side of Pinot's runs smoothly so that our instructors and you artists can have a stress free experience painting, drinking & having fun! It's been an amazing experience working for Pinot's – I love being surrounded by creative people, and I'm glad to be a part of a business that supports the local art scene!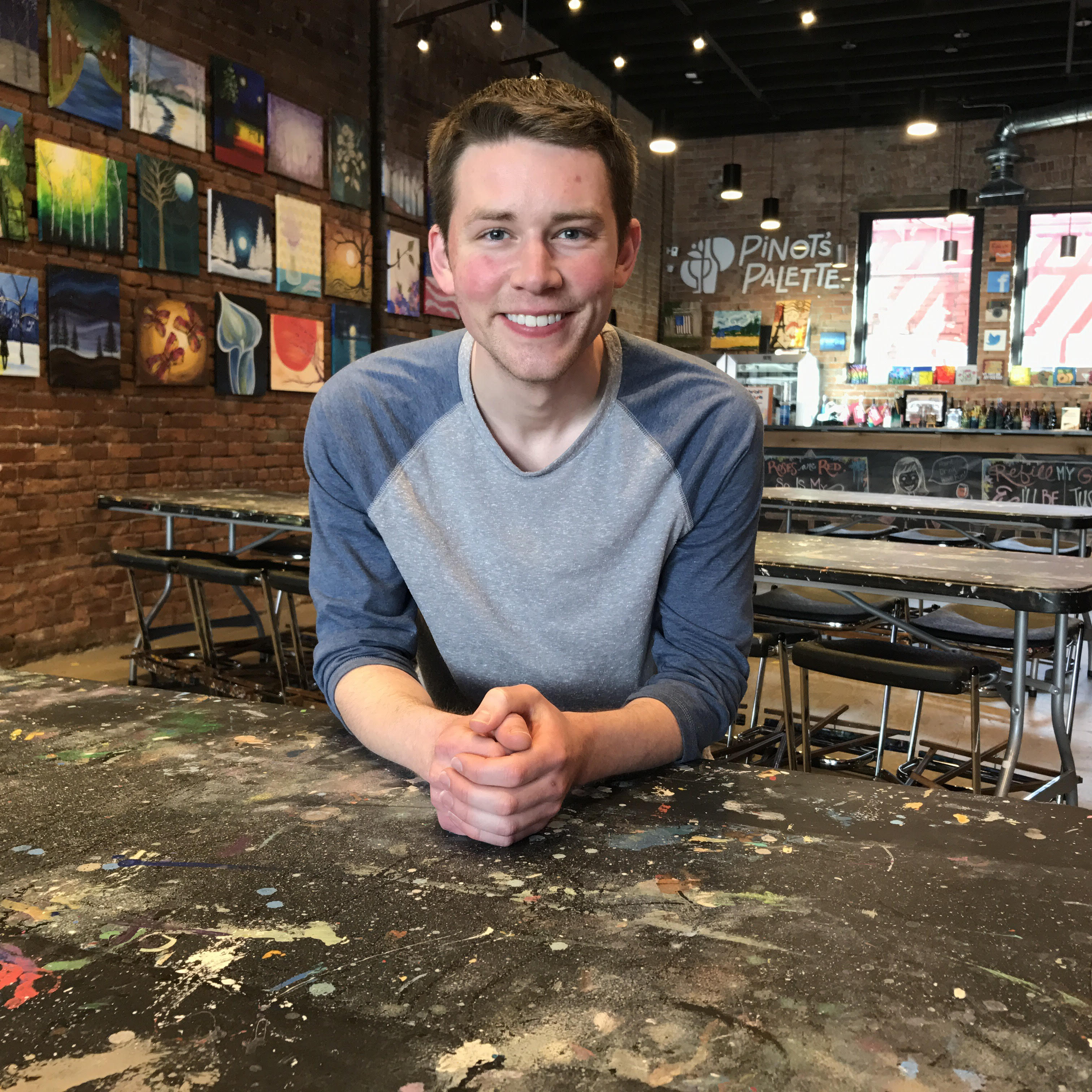 Just a few facts about me:
- I grew up in a small, beautiful town in the Puget Sound area called Camano Island.
- I moved to Spokane in 2008 to attend Whitworth University, graduated in 2012 with a degree in Business Management, and never left! I've fallen in love with this side of the state.
- I'm slowly working towards a graduate degree in nutrition (random, I know).
- When I'm not working at Pinot's, or studying for school, I enjoy gardening, cooking, exploring the natural beauty that surrounds us, attending local concerts, and simply being an active community member.
- Obviously, I love to paint, drink and have fun as well. Hopefully I'll see you at Pinot's Palette soon!