First Timer Artist Guide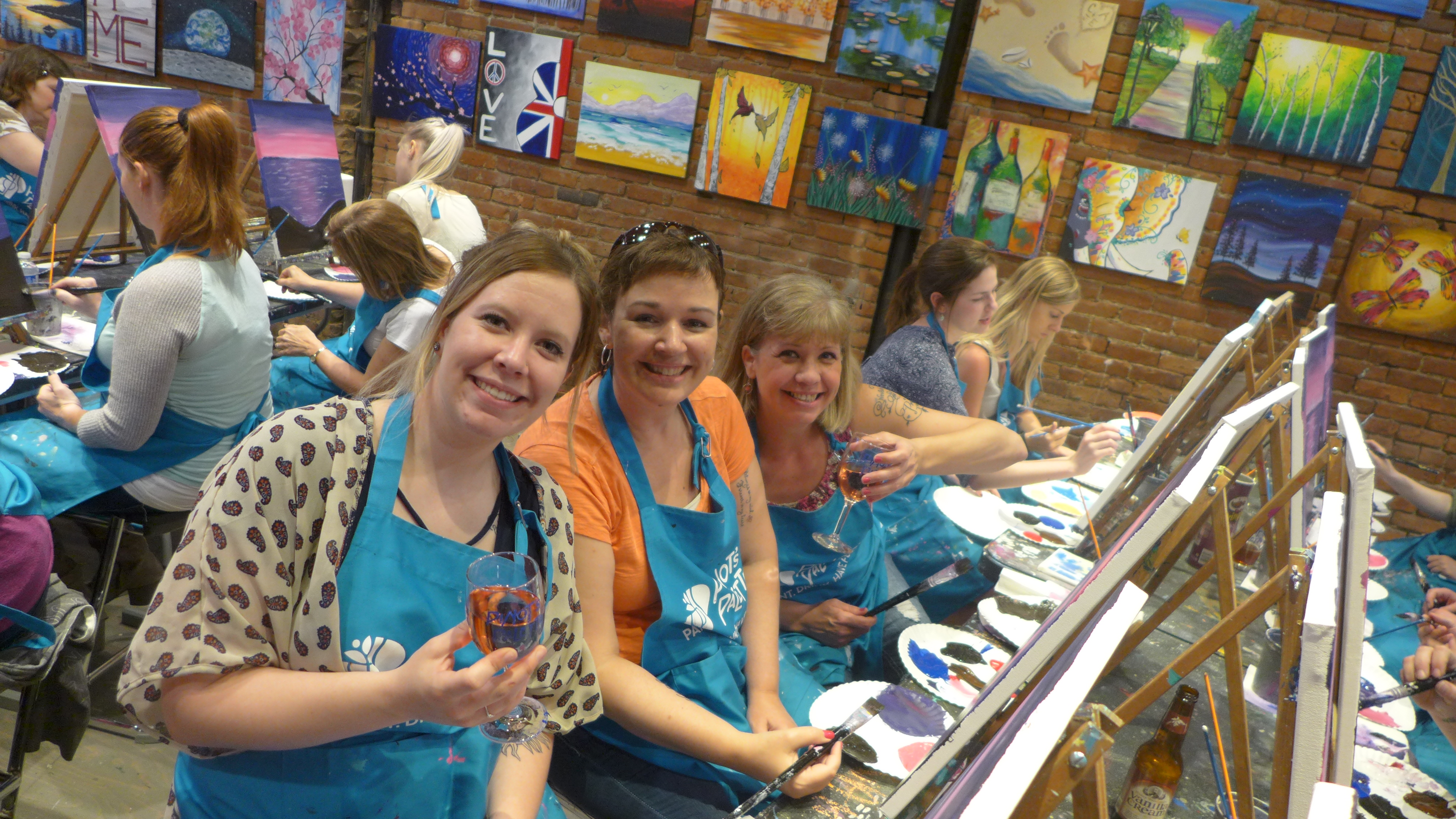 Before a first-time artist attends a paint and sip class, anxiety levels might be a little higher than normal. However, at Pinot's Palette Spokane, our positive staff, helpful instruction, and laid-back atmosphere will be sure to lower those stress levels so you can have a fun night out and create your own masterpiece! For those of you who are thinking about experiencing one of our painting classes, here's a quick guide on what to expect:
- When you arrive to class, your painting area will be all set up (with your canvas, brushes, apron, water cup, and paint palette). All you need to bring is yourself and your ID!
- If you want to change up the color palette to match your house décor, we have over 30 colors of paint that you are more than welcome to use. Our talented artists can also help you mix colors to get that perfect match!
- In addition to one of our artists on stage giving step-by-step instruction, we also have an assistant artist to help answer your questions (and to provide moral support or a hug).
- Your instructor artist on stage will show the class how to do a certain step in 1-2 minutes, then we play upbeat music and give you plenty of time to finish the step they just showed.
- Each one of our painting classes are aimed towards those who have never picked up a paintbrush before… if you can follow a recipe, you can create your own masterpiece with us! We make it easy for absolutely anyone!
- We have a bar at our studio with local wine, microbrews, and non-alcoholic beverages (for an additional cost). We also sell delcicious cookies from our neighbors at Sweet Frostings and chips, but you're more than welcome to bring in any snacks you'd like. We have plates, napkins, and utensils available for you to use!
- Our painting classes are not like your typical class. We take breaks, encourage singing and dancing, and welcome you to get up out of your seat anytime to refill your wine/beer or to use the restroom.
If you have any questions on how our classes work, feel free to give us a call at 509-290-5098. We are available to answer calls 9-4 M-F. We hope to see you soon to Paint. Drink. Have Fun. with us!