We're Back!!!
In Studio Classes Starting Next Week!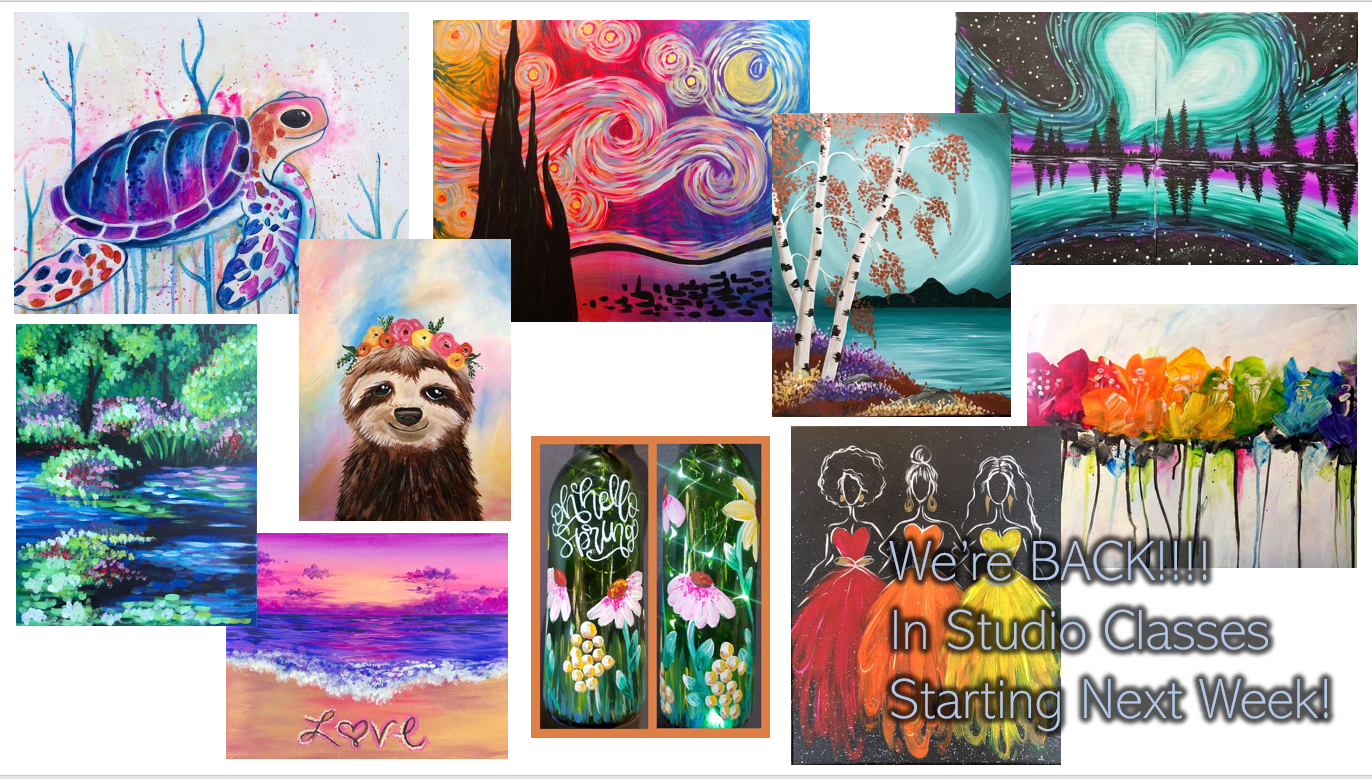 We will be reopening next Friday, May 29th with 20 person maximum classes. We have rearranged our studio so that the seats are 6 feet apart to accommodate social distancing. Our staff will be thoroughly cleaning and disinfecting with every class. We also have disposable aprons for all of our customers. Here is a link to our class calendar: www.pinotspalette.com/spokane/classes.
So many fun classes coming up including some of our very favorites as well as some new paintings we haven't taught before!
We're debuting with Serene Sea Turtle on Friday the 29th at 7pm.
Some others that will be showing up the first week are:
Psychedelic Starry Night - May 30th
Radiant Azure - May 31st
NEW! Love at the Beach - June 1st
Poppy Prism - June 2nd
NEW! Hello, Spring Wine Bottle - June 3rd
NEW! Northern Love Lights (Date Night) - June 4
NEW! Dressed to Frill - June 5th
Sloth in Spring - June 5th
Monet's Wonderland - June 6th
If you are not comfortable venturing out just yet, we will still have out Live Interactive Virtual events where you can paint in the comfort and safety of your own home.
We are also still offering our On-Demand classes through our shop where you can pick up a Take Home Art Kit that comes with a two hour recording which will walk you through the painting. Here is a link to our shop: www.pinotspalette.com/spokane/shop.