New Pop Up Art Exhibit
Want to get out of the house and see some cool art?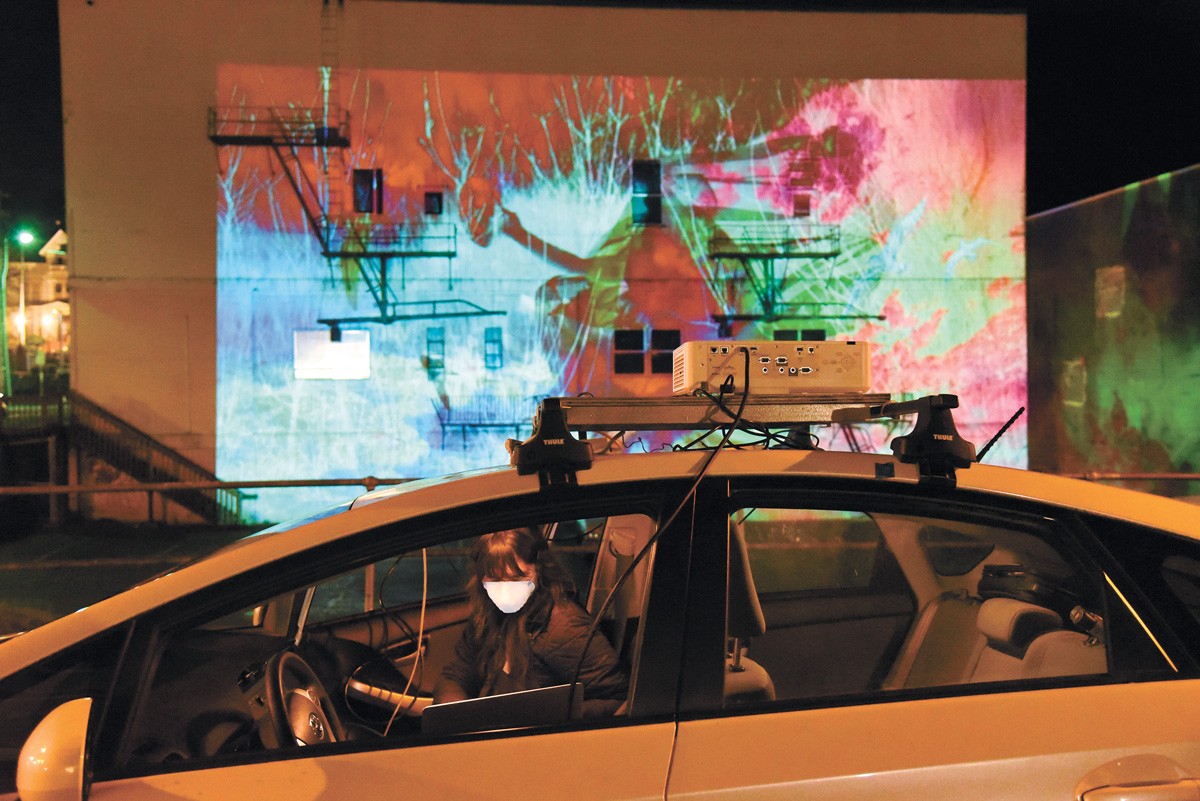 Come out and support the arts! There's a new pop-up art show called Visions of the Future, hosted by Laboratory, Spokane's interactive art residence program.
It will be taking the works of various artists from around the country and projecting them onto buildings around downtown Spokane.
On March 9 through March 13, the event will begin at sundown. Here's how it works: A swiveling, high-powered projector is mounted on top of the creator of the project's car, and images and videos on a laptop are then run through video mapping software and up onto the side of whatever piece of architecture is serving as that evening's makeshift canvas. For example, the Davenport, the towering Wells Fargo Building downtown, and the old water treatment building inside Riverfront Park. The creator, Sarah Turner, said it will also make an appearance in some residential areas.
Other artists that's work will be feature (besides Sarah's) are Hasan Mahmood, Laura Camila Medina, Jessica Earle, Lucia Riffel, and Jason and Debora Bernagozzi.
For more information follow their Instagram, check out their website, register for the event (it is free) to receive email updates on the event like when they will be projecting and on what building.
Their Instagram:
https://www....oryresidency/
Their Web Page:
https://link...toryresidency
Tickets for the event (they're free):
https://www....-140371197029
Read more about it in this article here:
https://www....?oid=21234703