Paint Drink and…Some History?
Now and then we host painting classes depicting lovely Spokane scenes designed by our artists. Among the most popular, are images of the iconic Monroe St Bridge.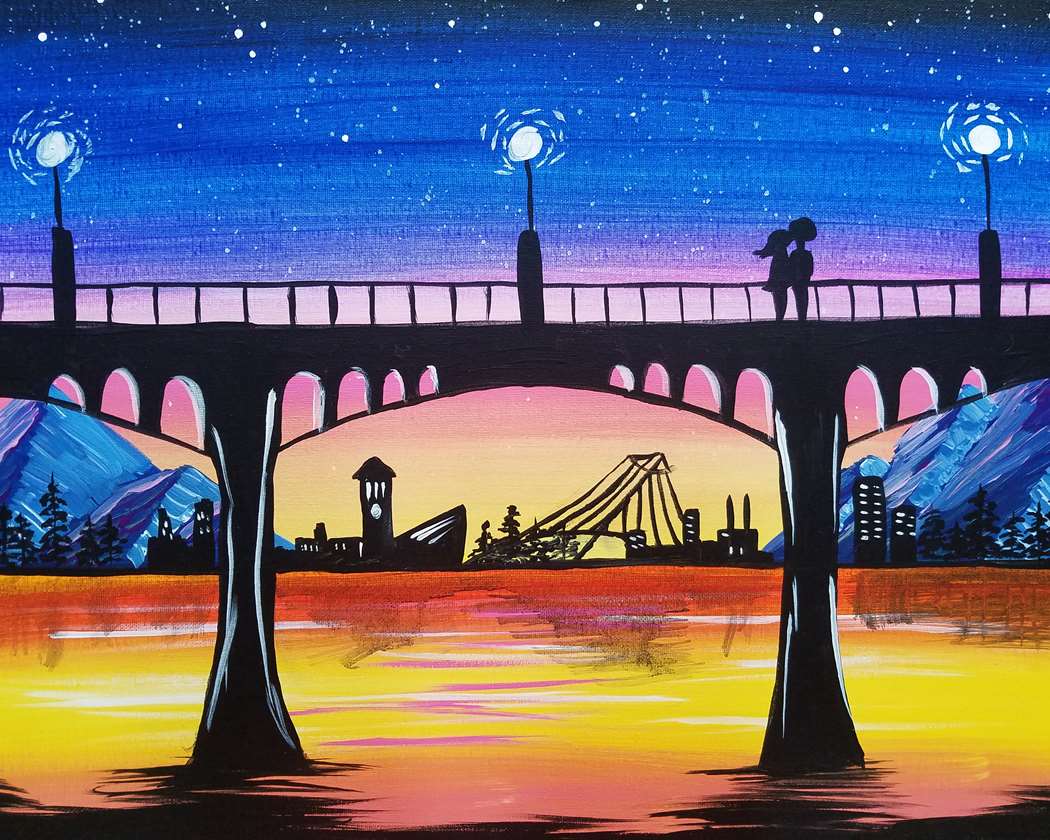 Built in 1911 and designed by Spokane City Engineer John Chester Ralston, it is undoubtedly a gorgeous part of our city. As the city grew the previous rickety wood bridge became a major hazard. Those tasked with constructing a new bridge,certainly had their work cut out for them. In 1910 a windstorm took out the wood supporting structure while in progress, causing a year long setback.
Typical Spokane construction right?! Further drama ensued when news hit that the designer allegedly stole his idea from the rocky river bridge in Cleveland…Good artists copy and great artists steal!? You be the judge!
One thing is for sure, our newest minimalist rendition of the scene will be a piece of cake! The only drama will be deciding what bottle of wine to order.