Dinosaur Myths
Our March 9th 'Dinosaurs in the Mist' class is sold out, but we'll be teaching it again on April 6th! To get hyped for it, here are some common dinosaur myths debunked.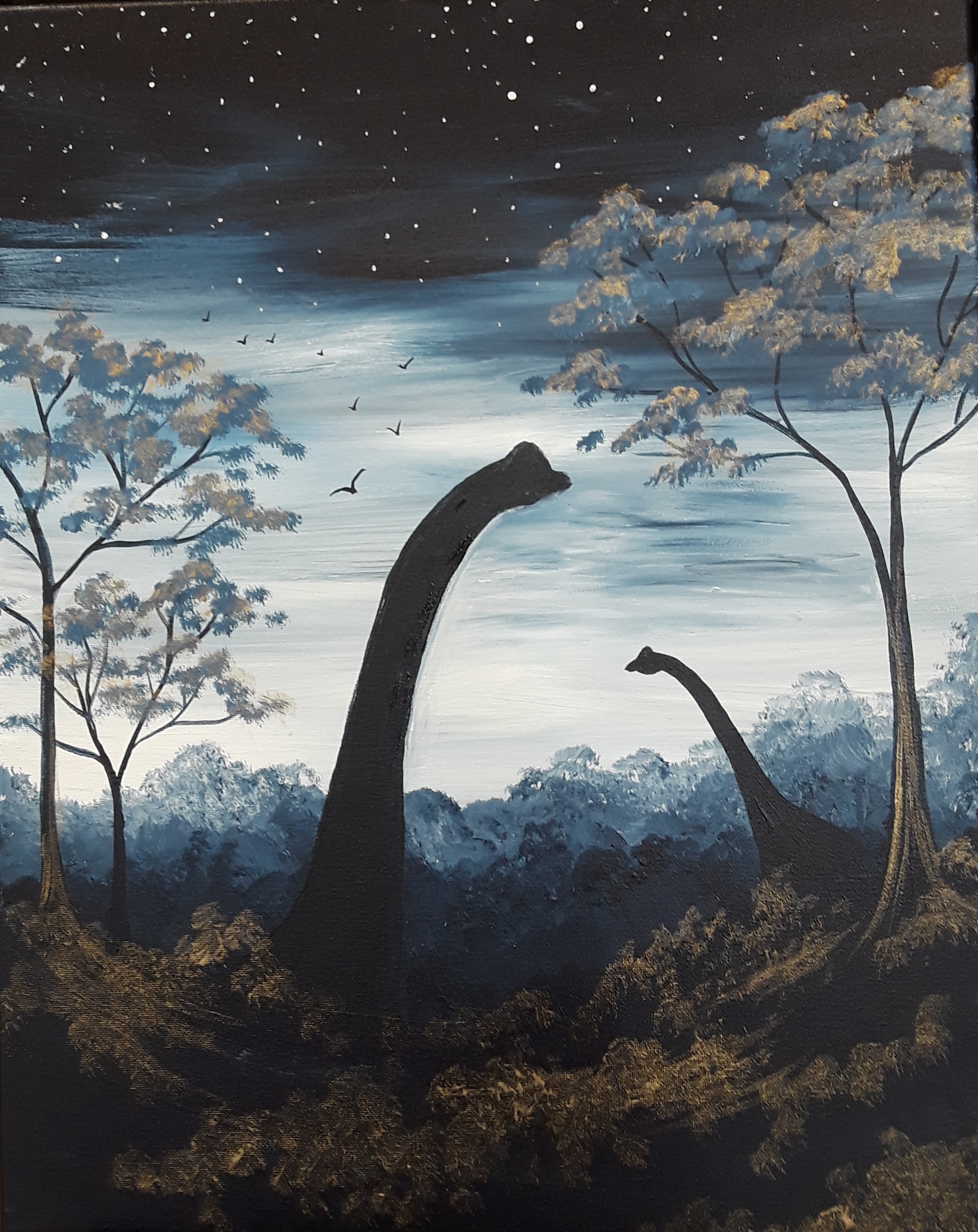 - Dinosaurs were not scaly, lizard-like creatures. More and more, scientists are discovering dinosaurs often had feathers. Not only that, they came in a wide range of colours. A jeweler even found a fully preserved, incredibly detailed end of a feathered dino tail in some polished amber in 2015.
- Dinosaurs were not cold-blooded. Due to their rapid development and metabolism, it's believed these prehistoric creatures were actually warm-blooded. Their feathers were likely used for insulation to preserve body heat. However, it isn't known whether they regulated temperature exactly like most warm-blooded creatures today or if it was slightly different.
- The iconic T. Rex was not the largest meat-eating dinosaur. The Spinosaurus actually claims that prestigious honor. The Tyrannosaurus Rex was also pretty slow, only hitting top speeds of about 16 km per hour. So if you ever find yourself chased by one in a dino theme park, you wouldn't need a Jeep to outrun it!