Benefits Of Paint & Sip Classes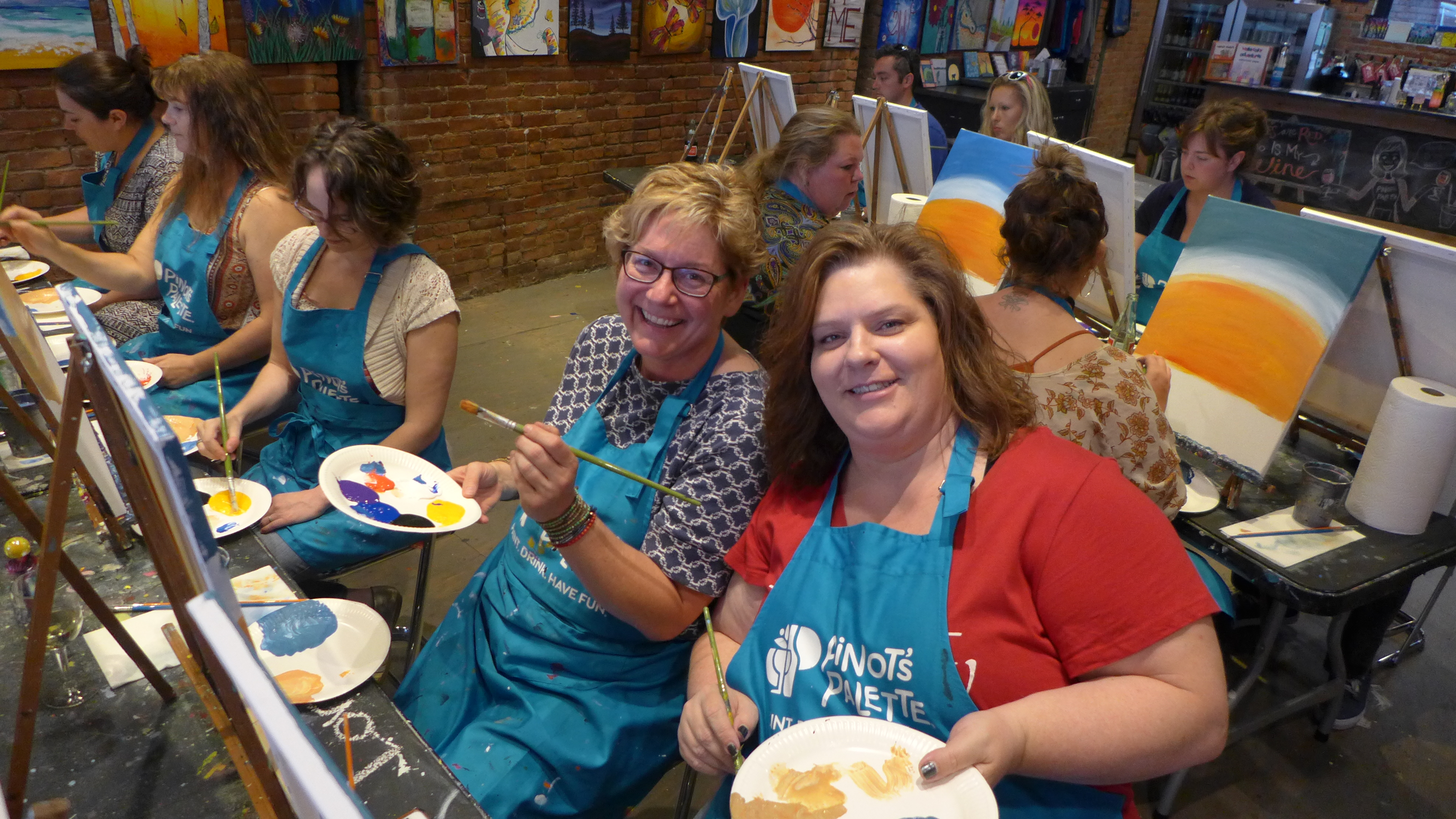 Pinot's Palette Spokane painting classes offer an opportunity for people of all skill levels to experience the joys of artistic expression, all while sipping on a glass of local beer or wine. In addition to an enjoyable night out, paint and sip sessions also provide several other benefits.
1. Improves Emotional Health
Experts have discovered the therapeutic benefits of art such as relieving various psychological ailments like stress, depression, and anxiety. Our painting classes provide a welcoming, non-judgmental atmosphere where painters can pour their energy into their canvases, alleviating tension. Many artists also express their emotions on their canvas, which is highly cathartic.
2. Fosters Art Appreciation
Our instructors make the history of art accessible and fun. They often describe the style of artwork they are exploring during a particular class, as well as the various artists who inspired the pieces.
3. Increases Self-Confidence
Some people are self-conscious about their artistic abilities, and might feel like they don't have the skill to create their own masterpiece. Our paint and sip classes alleviate this stress by being all-inclusive, and designed to be enjoyed by people of all experience levels. Our instructors are encouraging, patient, and lead the painters through each step slowly-but-surely. If you can follow a recipe, you can paint something beautiful!
4. Strengthens Fine Motor Skills
While most view rigorous exercise and playing sports as the only way to improve motor skills, so can painting! Learning to hold a paintbrush correctly helps to regulate hand and wrist movements. As a result, these motions stimulate the connection between the brain and muscles. This is particularly helpful for older adults, as well as those who might have disorders that impact fine motor skills.
5. Promotes Socialization
Painting a masterpiece while sipping on beer or wine helps artists relax and engage in conversation. Those who attend our painting classes alone often find it easy to make new friends, while those who go with friends strengthen their existing relationship.