Art Nouveau
Most people are pretty familiar with the clean, structural lines and bright colours of the Art Deco style popularized in the 1920s, especially the architecture made famous in metropoles across the globe. The predecessor to that, however, was Art Nouveau.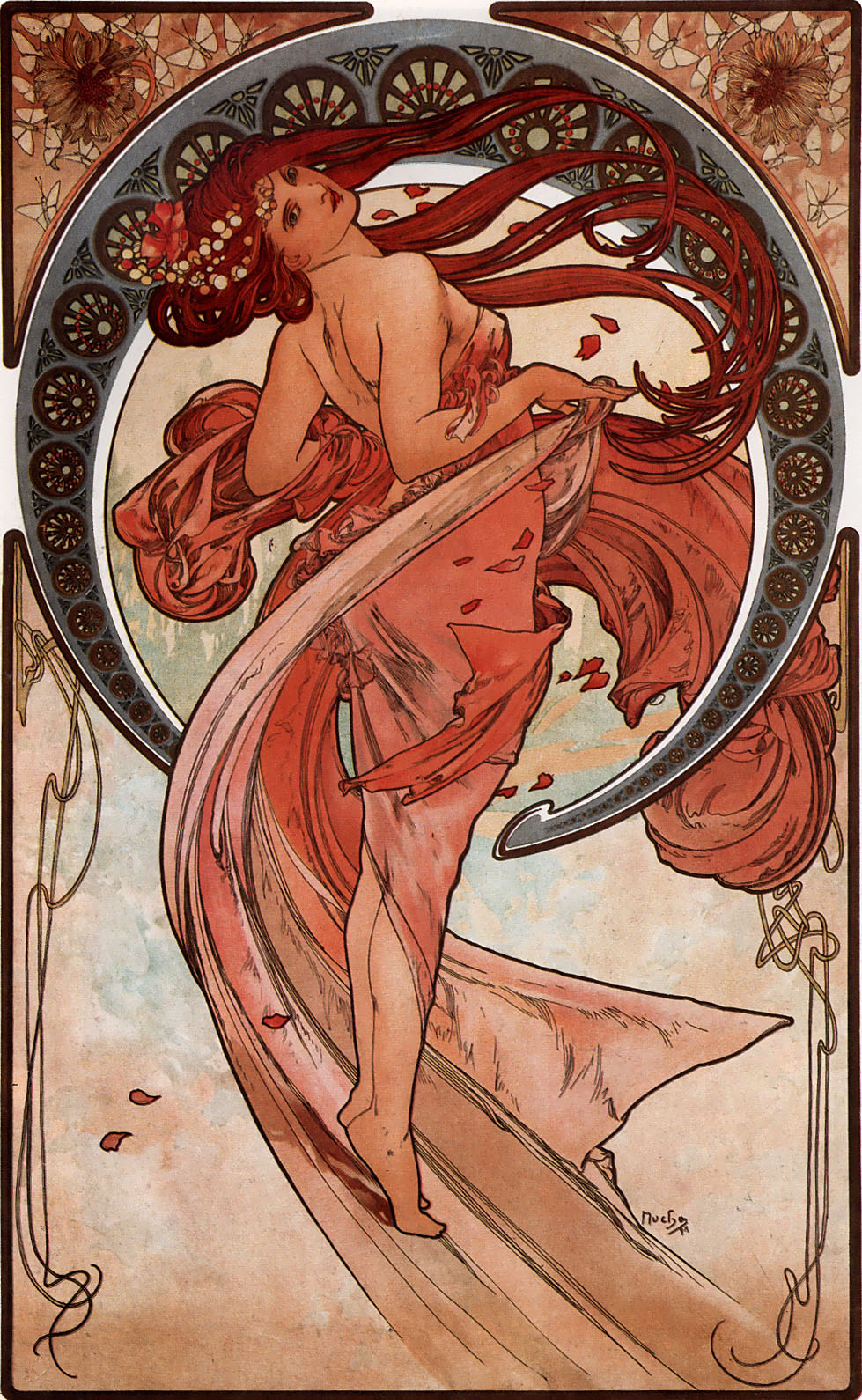 Defined by its attention to detail, emphasis on organic lines and movement, and the natural world, art nouveau began to gain popularity in the 1890's. It cropped up in response to academic art and eclecticism, with a stress on erasing the distinction between fine arts and applied arts.
Because of this, Art Nouveau is incredibly noteworthy especially in architecture, glass art, and textiles, as well as graphic design. Famously, the Parisian metro station entrance is designed in the style, as is the Austrian Pavilion and the stained glass ceiling of Palau de la Música Catalana.
Hallmarks of the style include whiplash motifs, negative space, and intricate borders or frames, often breached by the subject of the artwork to enhance the sense of movement.
One of the most famous painters of the movement is Alphonse Mucha, who helped define the movement. He was especially popular for use in ad work at the time, creating elaborate and gorgeous ads that were truly works of art in their own right. Jules Cheret, Otto Eckman, and Joseph Sattler were also iconic painters of the time.
While Art Nouveau was rather quickly phased out for its successor, Art Deco, it has enjoyed a resurgence in recent years. The style remains iconic and notable, in both fine and applied arts.