Art Museums in Spokane
Looking to immerse yourself in the art community here more?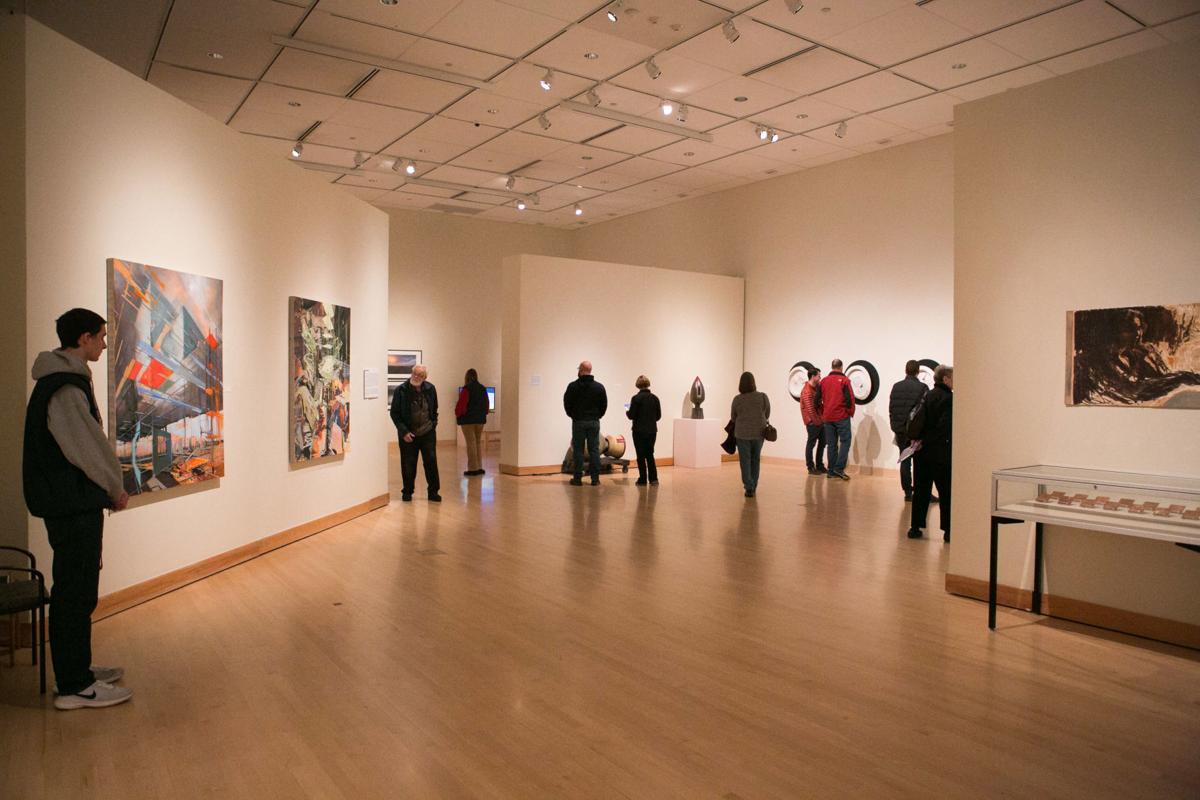 Check out all the galleries and museums in town!
1. Avenue West Gallery
Est. 2003, owned by artists, features a variety or art forms and mediums such as oil, watercolor, mixed media, glass, acrylic, wood, photography, etc. Plus all of their work is for sale!
2. Chase Gallery (online only while city hall is closed to the public)
Located at Spokane City Hall. This gallery showcases contemporary artwork by local and regional artists. There are monthly exhibits that are hosted by Spokane Arts on the behalf of the City of Spokane.
3. Terrain Gallery
A non-profit that helps all artists community wise and economically in the Inland Northwest. It hosts a variety of public events like artist-led workshops, artist panels and talks, and collaborative showcases.
4. The Kress Gallery
Located at River Park Square, this gallery features artwork by local students and other rising stars in the area that rotates in and out so you always see something new.
5. Kolva-Sullivan Gallery
Created by Jim Kolva and Pat Sullivan is a range of work from prints, to paintings and performance. They provide a space for artists of all media who might not otherwise be able to exhibit their work and make it available to the Spokane region.
6. New Moon Art Gallery
Features the unique and whimsical contemporary works of some of Spokane's finest emerging and established artists. You will find original fine art, handmade crafts, eclectic home decor, and personal adornment items. Painting, sculpture, fiber and fabric, jewelry, mixed media, ceramics, glass, metal, and more.
7.The Liberty Art Gallery
The Liberty Building is a historical relic from 1908, and displays work by local artists over three different floors. Whilst you admire art, duck into surrounding small business, or sit down for fine dining too.
8. Trackside Studio Ceramic Art Gallery
Founded in 2006, this gallery is both a working ceramic studio and an elegant sales gallery featuring monthly ceramic exhibits.
9. Eastern Washington University Art Gallery (online only, physical location is temporarily closed)
The EWU Department of Art houses a unique gallery space offering an excellent exhibition program that offers students first-hand knowledge of the work, ideas, and methods of successful visual artists working today. Exhibitions occur twice quarterly, with an end-of-the-year student symposium and BFA exhibition of student work.
10. Bryan Oliver Gallery at Whitworth University (appointment only)
Situated among the pines of Whitworth University, the Bryan Oliver Gallery hosts a number of exhibits featuring the work of students and local artists as well.
11. Christy Branson Studio and Gallery
Christy Branson is a renowned wax artist. Her work showcases the patient action of slowly adding thin layers of melted wax and pigment to wood surfaces. Her paintings aren't so much painted as they are built, she says. She continues to expand her work and process through original techniques and coming up with new ways to express herself through wax.
12. Marmot Art Space
The Marmot Art Space was inspired by Spokane's renaissance in the arts to step it up and provide an amazing space for artists to show here in Spokane. The space is simple, minimalist, and intimate when the focus is placed primarily on the pieces of art hanging on the walls of the gallery and nothing else.
13. Saranac Art Projects
Saranac Artist Cooperative showcases contemporary and experimental artwork in Downtown, Spokane. Every first Friday of the month, you can experience the opening of new exhibits.
14. Ben Joyce Studio
-Ben Joyce combines his 'Love of Place' and the structure of landscape one could travel through in the culmination of Abstract Topophilia. His paintings feature a birds-eye vantage point, forcing viewers to connect to his pieces on a personal level and experience a personal odyssey through his artwork.
15. Jundt Art Museum (currently closed)
The stunning Jundt Art Museum houses Gonzaga University's growing collection of nearly 5,000 objects and temporary art exhibitions. Throughout the year, the museum showcases a variety of exhibits from local, regional, national, and international figures in a variety of media.
For more information:
https://www....eries/?page=1