A How-To Guide to Acrylics: Part Two
First time painters can find the idea of taking a class pretty intimidating, and we get it. It's hard to envision oneself painting an entire landscape or elephant in just a couple hours with no previous experience. That's why we're back with a continuation of our quick rundown of common acrylic paint techniques!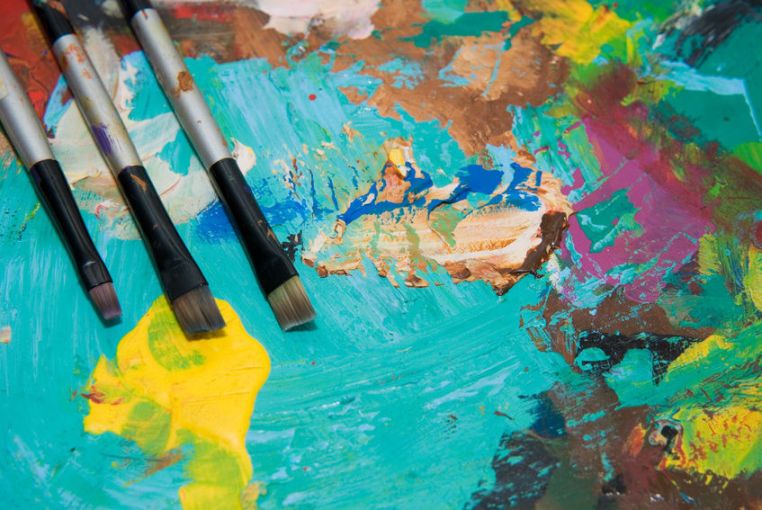 Dabbing: Not just a way to flex, dabbing is a technique used to layer accents of color and depth onto the canvas. Using a stiff bristled brush, you hold it above the canvas, then bring it down in quick, light movements. This is used often in Impressionism and to add a sense of depth and movement to a painting.
Sponging: Very similar to dabbing, but with a sponge or other porous surface. It is great for filling in backgrounds or foliage, and gives a nice texture and depth to the canvas.
Blending: This can be a bit tricky at first, but very simple with practice. While acrylics are wonderful for layering due to their quick drying nature, sometimes you want a nice, smooth blending effect for a gradation of color. To do this, laying down a line of white onto the canvas and painting down to it with your colour is perfect. It can be tricky not to over or under-blend at first, but once you get a feel for the smooth, even pressure needed for the job, it's a great technique for beautiful shading.
Detailing: We often get caught up in the details of a painting and end up losing the whole picture. Often, it's best to create a piece layer by layer, rather than object by object. After getting the general shape and structure finished, going back into the painting with a fine brush and adding accent lines and finer detail can bring the painting together in a satisfying and comprehensive way.
And there you have it! Some quick, easy tricks you can use as a beginner when you come in to paint! These are the building block techniques of acrylic painting, and you'll quickly find yourself improving them in no time at all!