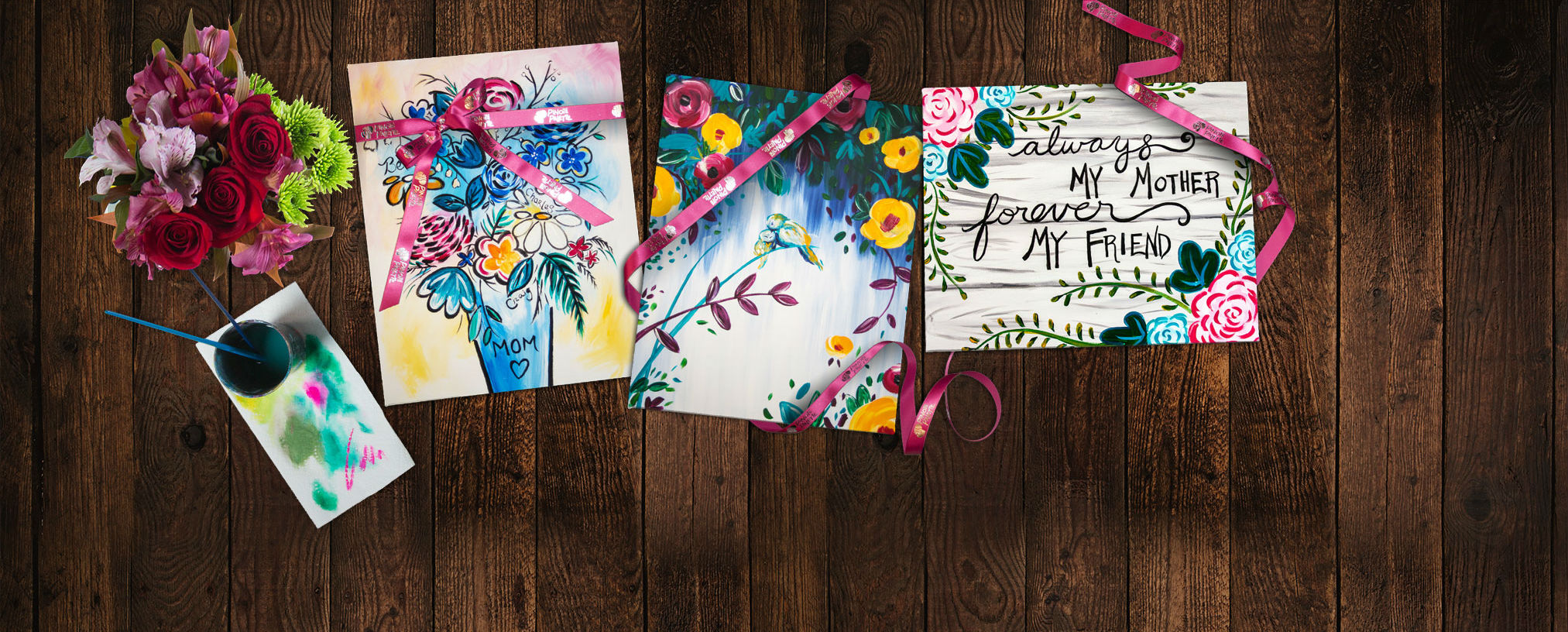 MOM DESERVES
AN ORIGINAL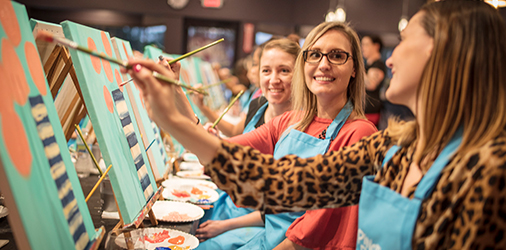 Looking for DIY Mother's Day Gifts?
You can always make one at Pinot's Palette! Mother's Day may have passed, but Mom will appreciate a personalized gift for any occasion. Our artists will walk you through every step while you enjoy wine and painting with your friends (or with Mom).
It's more fun than shopping for the perfect gift, and more meaningful than anything that comes from a store.
You'll make a frame-worthy gift at your paint and sip class, but what really makes Pinot's Palette special is the experience you have when you're here. Our paint and sip parties prioritize having fun and making memories. There's upbeat music, flowing wine, and plenty of opportunity to talk with friends. It all adds up to a carefree vibe that takes the pressure off and lets you create a DIY gift for Mom that you'll be proud to give.
Find an event near you!