This Mother's Day Mom Deserves An Original
Remember the macaroni crafts and finger paintings from kindergarten? Chances are your mom has all of those beautiful memories still with her for an occasional trip down the memory lane. Here is a Mother's Day idea - Moms give us the very best in life and this is our opportunity this mother's day to give her the very best – a masterpiece that you have created with your own hands.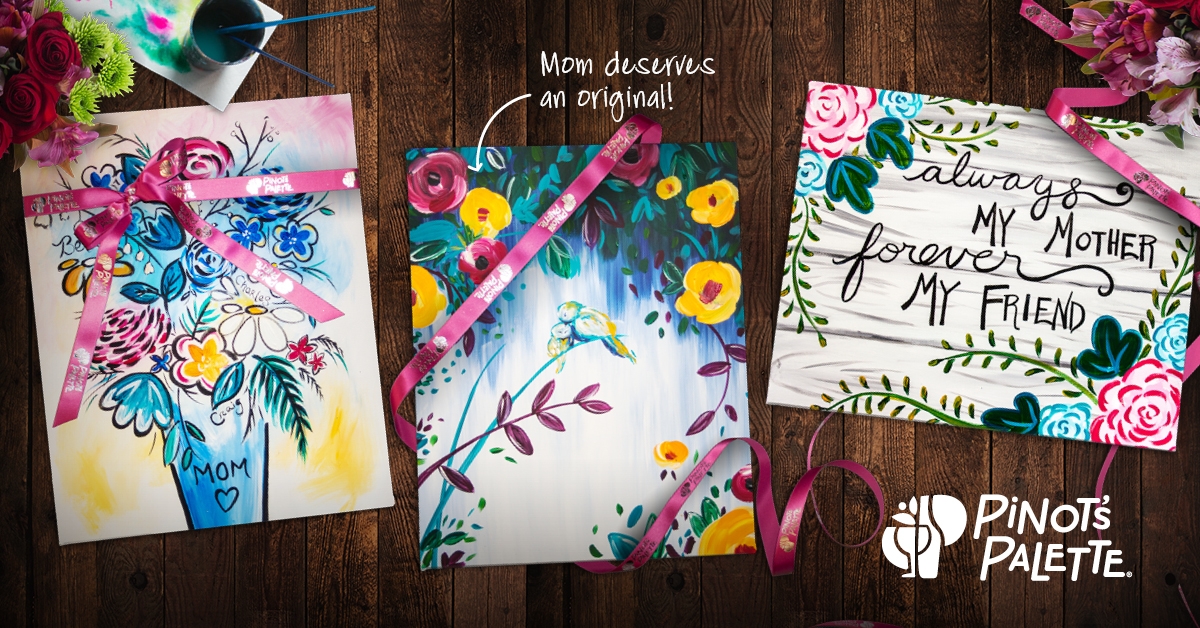 Say thanks to the person who has such a profound influence in your life with a painting that you create on your own or even better bring her with you and create memories together. We have several upcoming paintings that were created with Mother's Day in mind. Why not make it a party and bring the whole family in for a day of creativity!?
We are surrounded by wonderful restaurants in the area so make those dinner reservations and give her an experience that's better than any wrapped gift.
Call the studio at 513-452-6567 for more information, or you can email us at Kenwood@PinotsPalette.com  
We are a social bunch so tune in and stay connected on any of these platforms!  
Facebook: Pinot's Palette Kenwood
Instagram: PinotKenwood
Twitter: PinotKenwood
Pinterest: Pinot's Palette Kenwood