Celebrate your bachelorette party with us!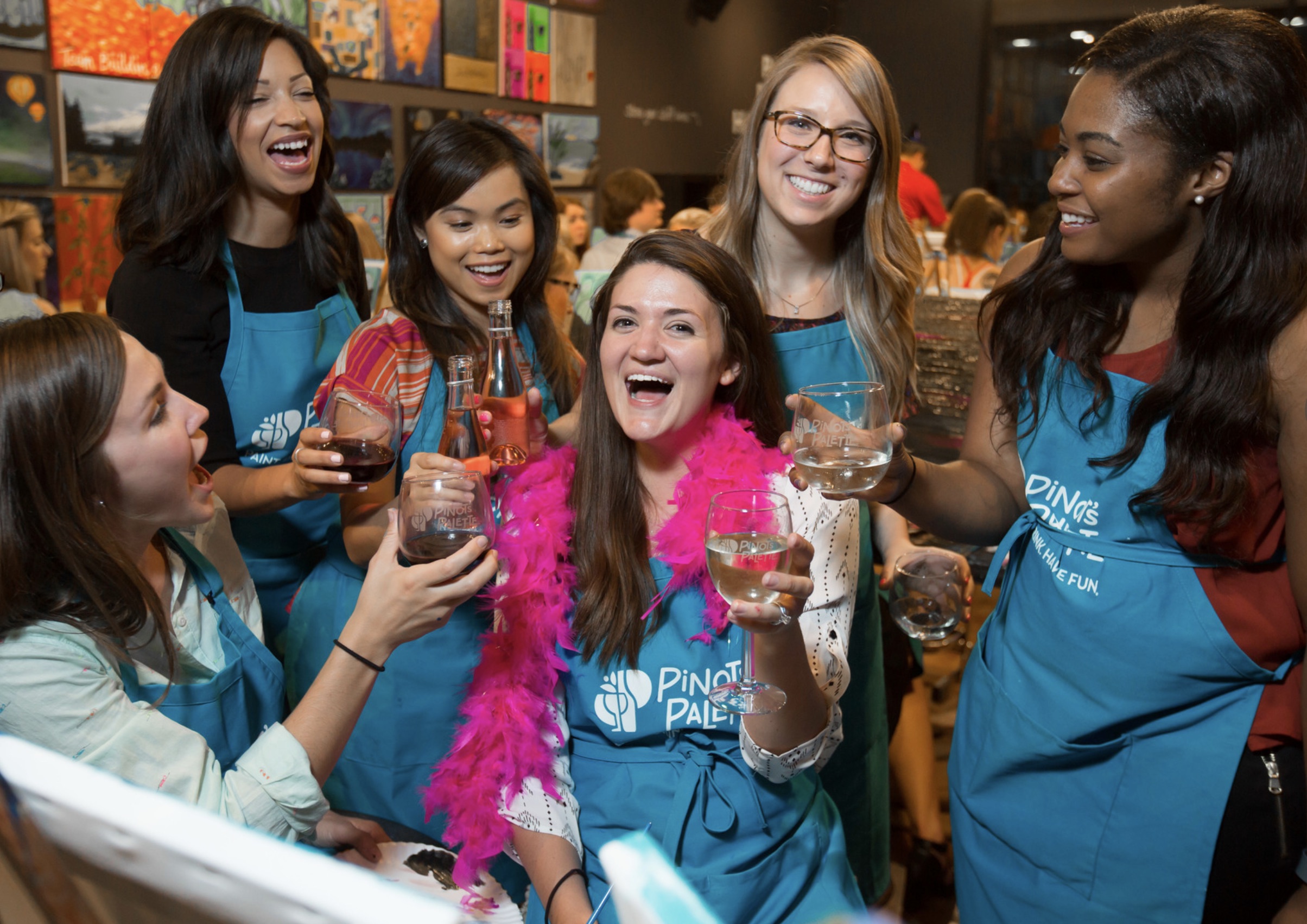 I know it's not exactly wedding season, but we have had so many bachelorette parties book with us recently!
We love being a part of your pre-wedding festivities! What a fun way to celebrate your upcoming big day with your friends and family than with some cocktails and some paint!
When you book your bachelorette party with us, you and your guests get your own private room to hang out, paint, and party! You get to choose the painting and your own artist to go through how to paint it, step by step.
Have questions about booking a private party for a special bachelorette in your life? Call us at the studio Monday-Friday, 10a-3p, to speak with a manager! We would love to help you plan your party!