Candy is Dandy
Happy Halloween from Pinot's Palette!!!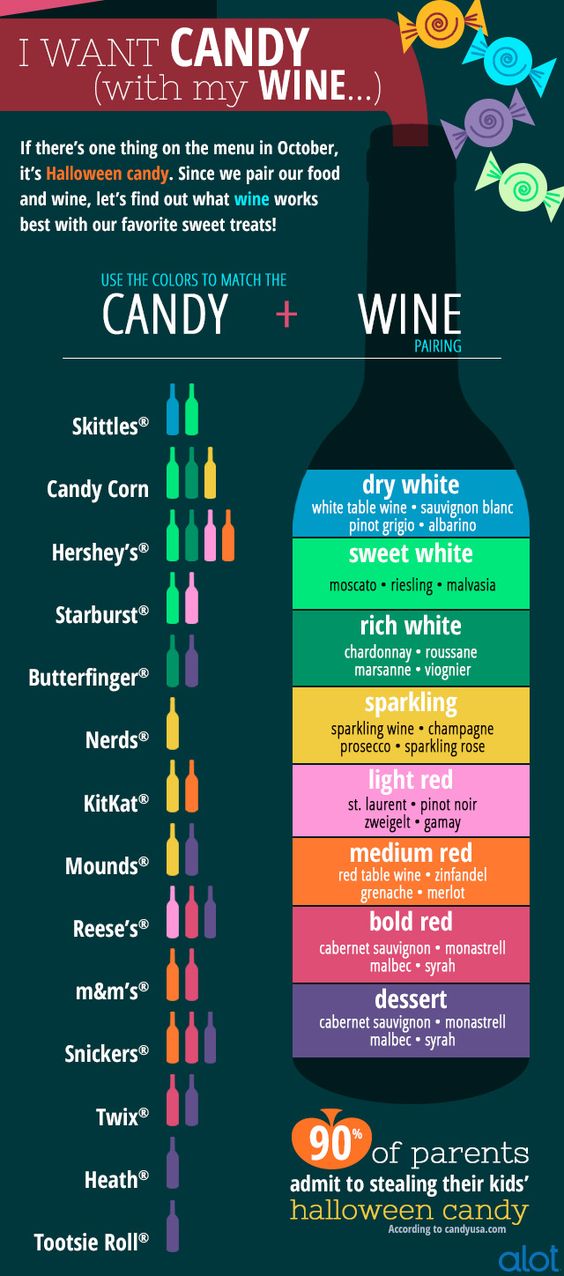 This wonderful holiday is full of so much creativity, it really gives us all a time to shine! Whether you are a hostess with the most-ess, a costume queen, or just a fan of all the extra treats…we want you to have the best Halloween you can!
Wine and Halloween candy can be a match made in heaven. They're a good pairing for trick or treating or a party. Candy Corn might be the most contested candy ever made, but there are soooo many other tasty ones to try asap.
This handy infographic from Alot-Living breaks it down for you. Kit Kat and a Zin? Yes please!
They also suggest something sparkling with Nerds, like a prosecco or champagne, a chardonnay with Butterfinger, a Malbec with Twix, and so many more!!
What's your favorite combination???
Here are a few more ideas, with a few notes from a few wine experts too
https://www....ne-matchmaker