Summertime Little Brushes Classes: Every Tuesday!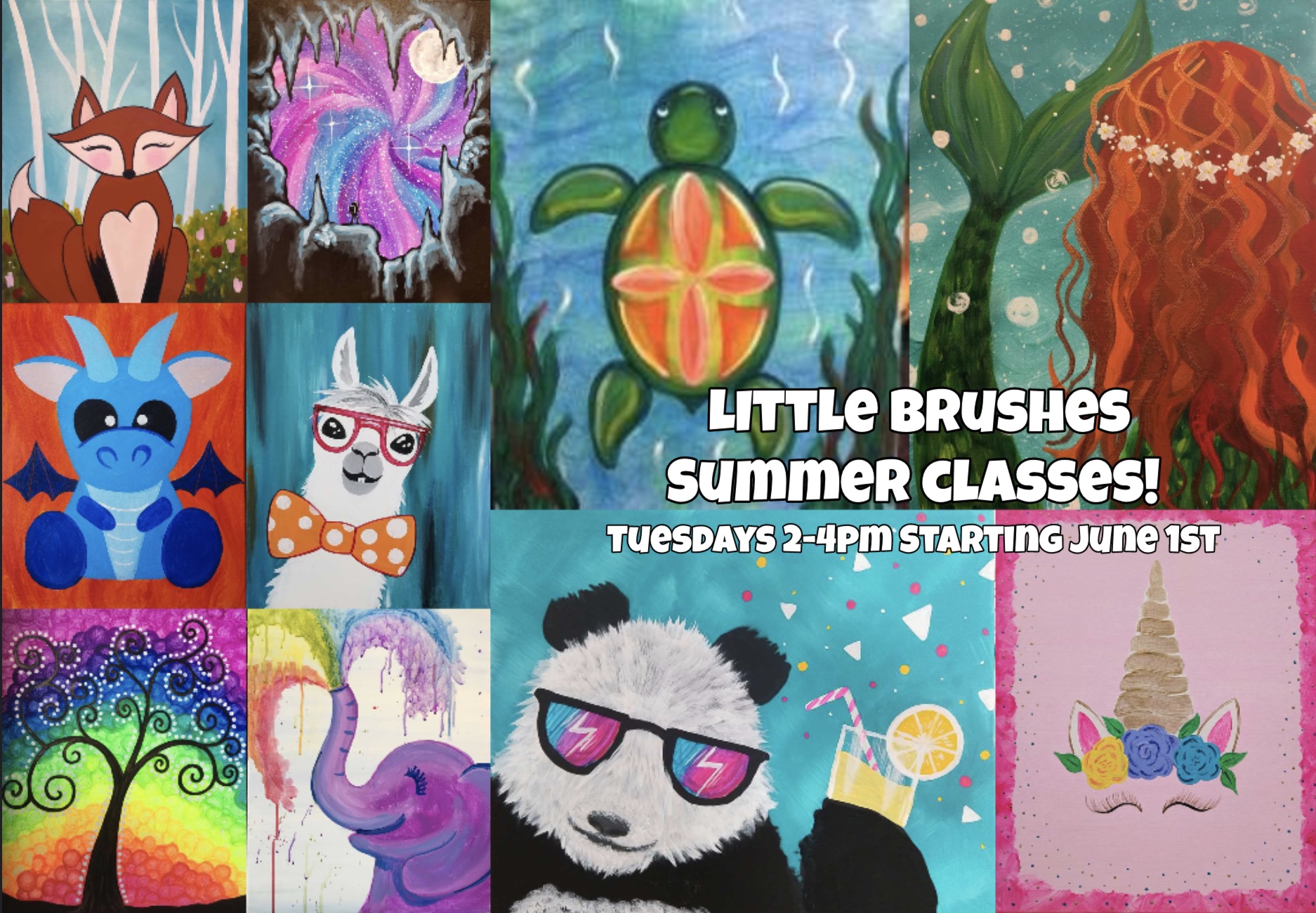 We are so excited to announce our Little Brushes Summer Art Classes!
At Cherry Street, every Tuesday from 2-4p we will host a super fun Little Brushes class. Follow the link below to see what amazing paintings we have on the calendar! Bring the kids and come paint with us this summer!!
Little Brushes classes are for ages 6 and up! Painters under the age of 16 must be accompanied by an adult.