Staff Spotlight: Rachael Bui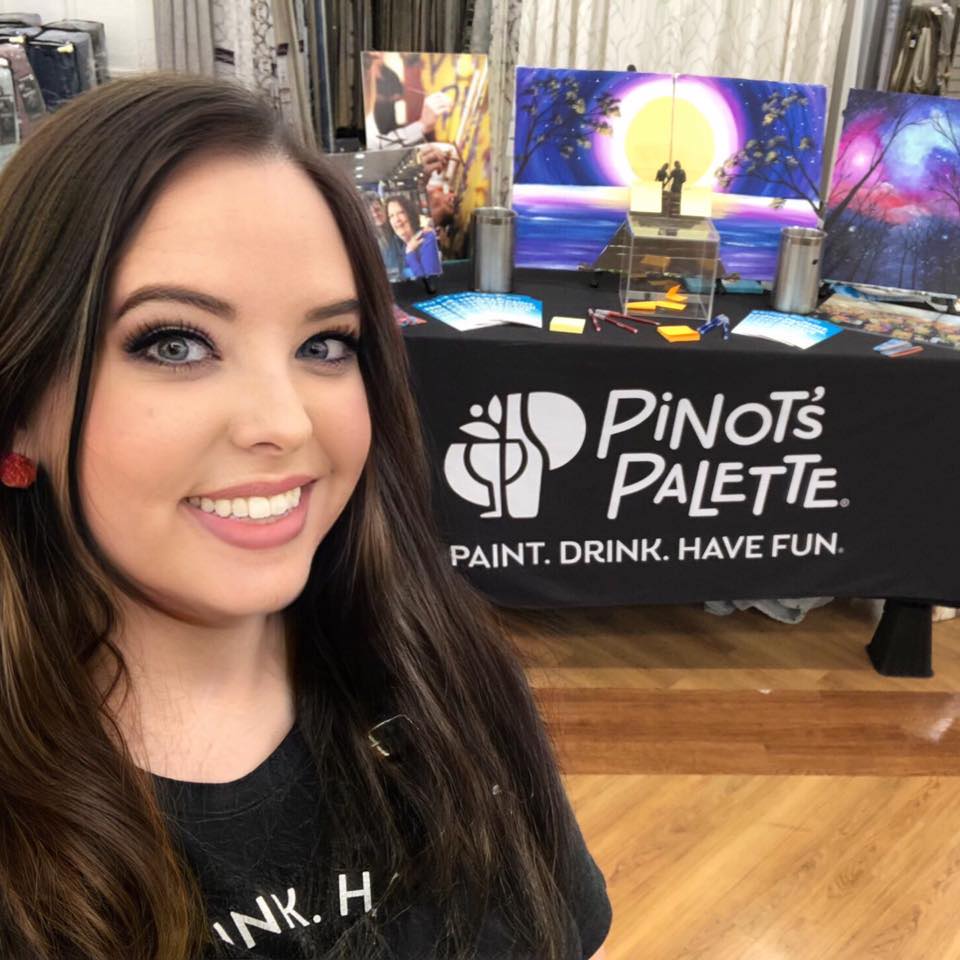 Tell us about yourself: Wife of 8 years and stay at home mom to two beautiful half-Asian children.
How long have you worked at Pinot's Palette? 2 glorious years.
Favorite artist: Aaron Blaise. He used to be an animator for Disney but has since started giving lessons online and produces some of the most beautiful wildlife artwork.
Favorite Pinot's Palette memory: Project Pet classes are my favorite because every time I get to be there the painters have a story about the pet they are painting that day. Sometimes it's sad, and other times it's hilarious. But in the end, everyone has a new memory of their pet.
Other hobbies besides painting: Photography is my second passion. I am actually a certified photographer!
Favorite Pinot's cocktail: Bob Ross, yummm coconut-berry Red Bull and Malibu rum!
What does being an artist mean to you? Being an artist is understanding I am a tiny piece of a gigantic puzzle. I fit just right in my place. It means that I can create something that speaks to the right person. It may not be for everyone but for that one person it could mean exactly what they feel through art.