Project Pet is back!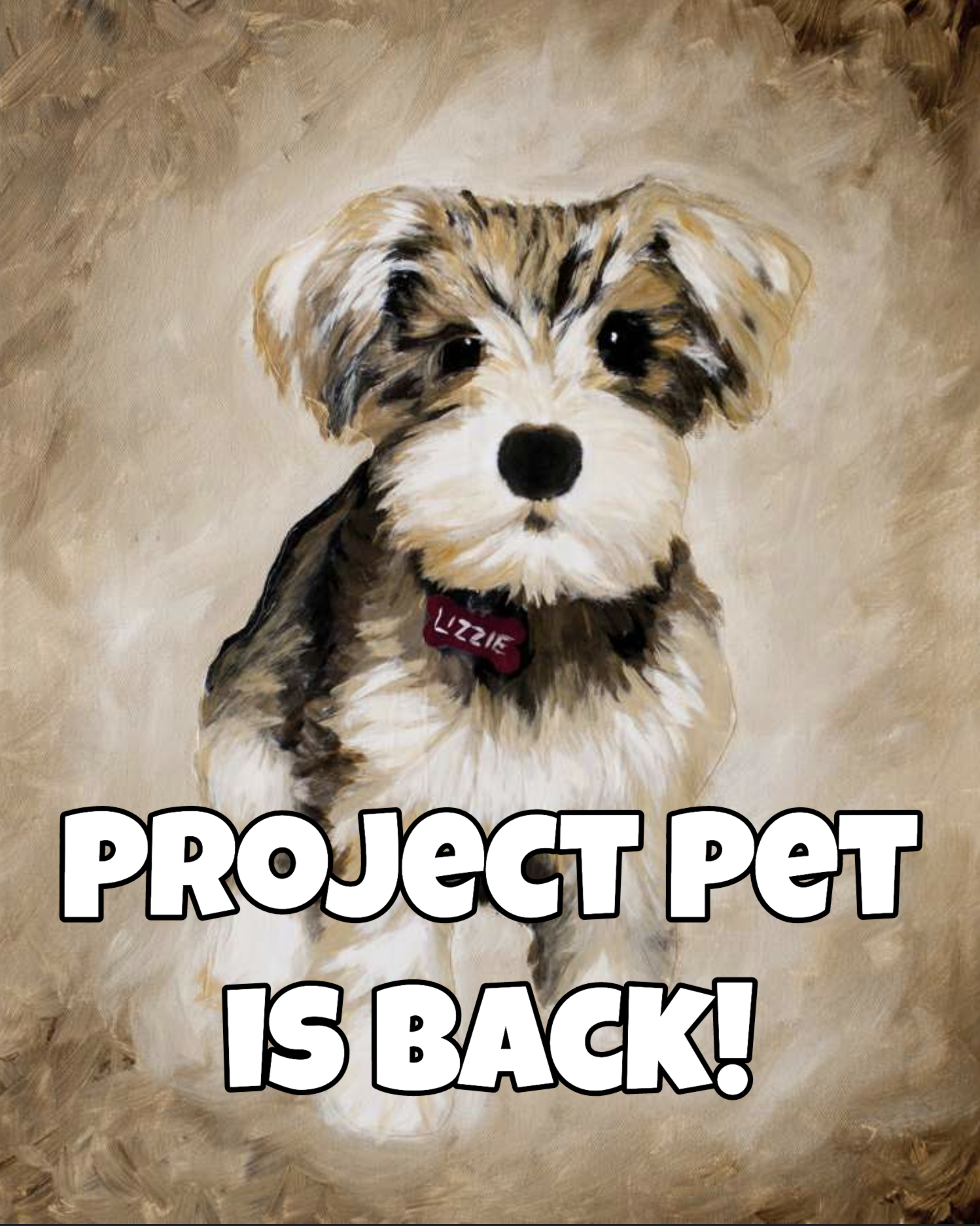 Our popular class Project Pet is back! We will be painting your furry babies at the Cherry Street Pinot's Palette on June 27th from 2-5pm.
Over the last year, we put Project Pet on paws. (Get it? Pause. Paws. LOL!)
Well, we have brought it back! Riverwalk and Broken Arrow have already had their first Project Pet classes and they were a rousing success! So now it is Cherry Street's turn!
We just have a few seats left, so do not wait! Book now for your chance to paint your beloved Spot or Fluffy with us!