Happy 10th Anniversary!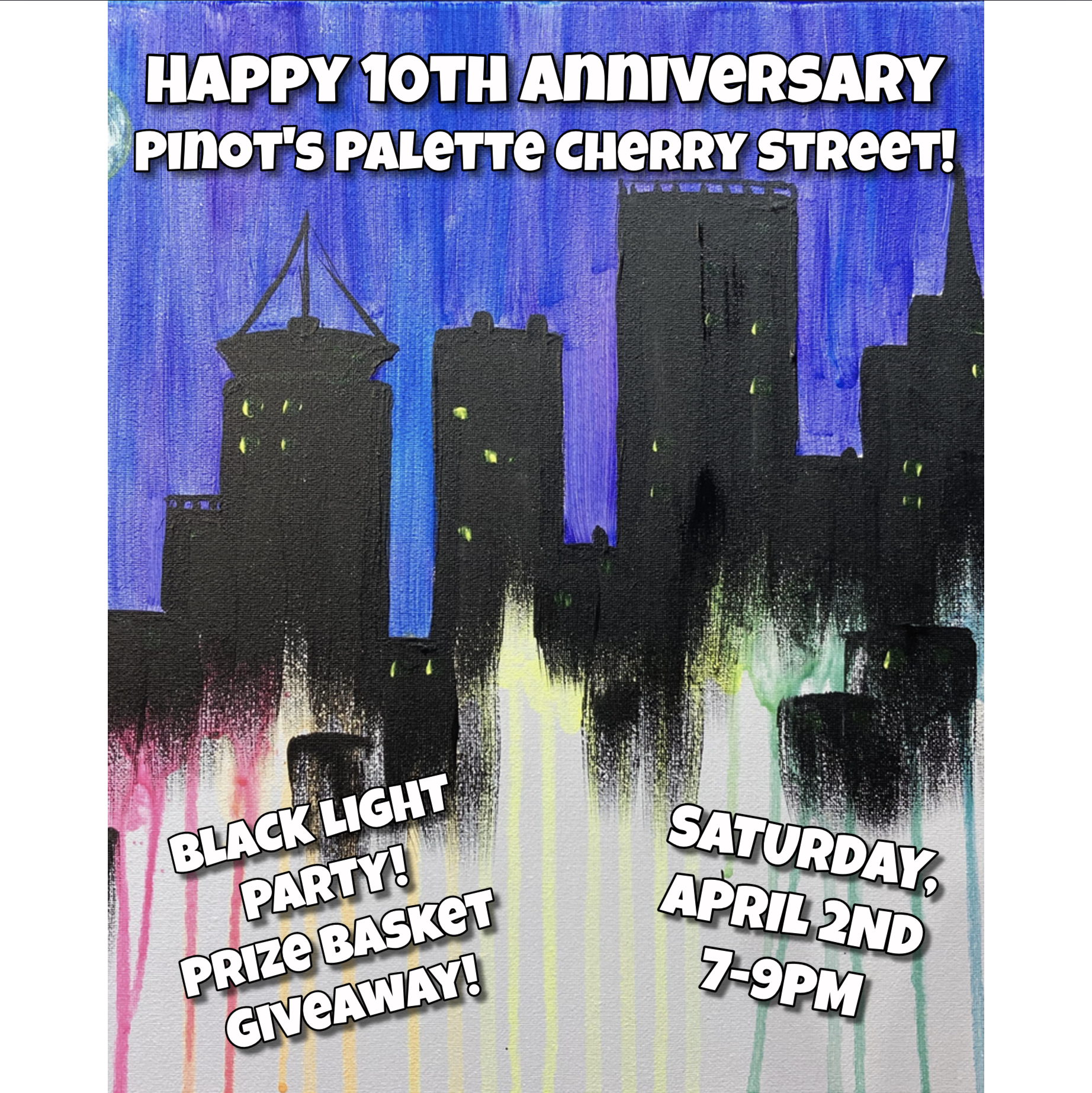 Cherry Street Pinot's Palette is turning 10 Years Old! And to celebrate we have planned a wonderful celebration weekend!
Thursday, March 31st, Friday, April 1st, and Saturday night, April 2nd, we will be celebrating 10 years of Fun, Art, and Friends! Each evening we will be raffling off prize baskets while we listen to toe-tappin' music and paint some super fun paintings!
Saturday night will be the biggest party of them all, painting Midnight in Tulsa, a favorite Black Light painting!
We will have balloon installations from Balloon Therapy and a Surprise Specialty Cocktail to get us in the party mood!
We expect seats to go quickly, so don't miss our biggest party of 2022!
We are so thankful to Tulsa for Painting, Drinking, and Having fun with us the past 10 years and we hope that we get to continue to for the next 10! We love you Tulsa!
Share Midnight in Tulsa - 10th Anniversary | Come Celebrate With Us!