Christmas in July!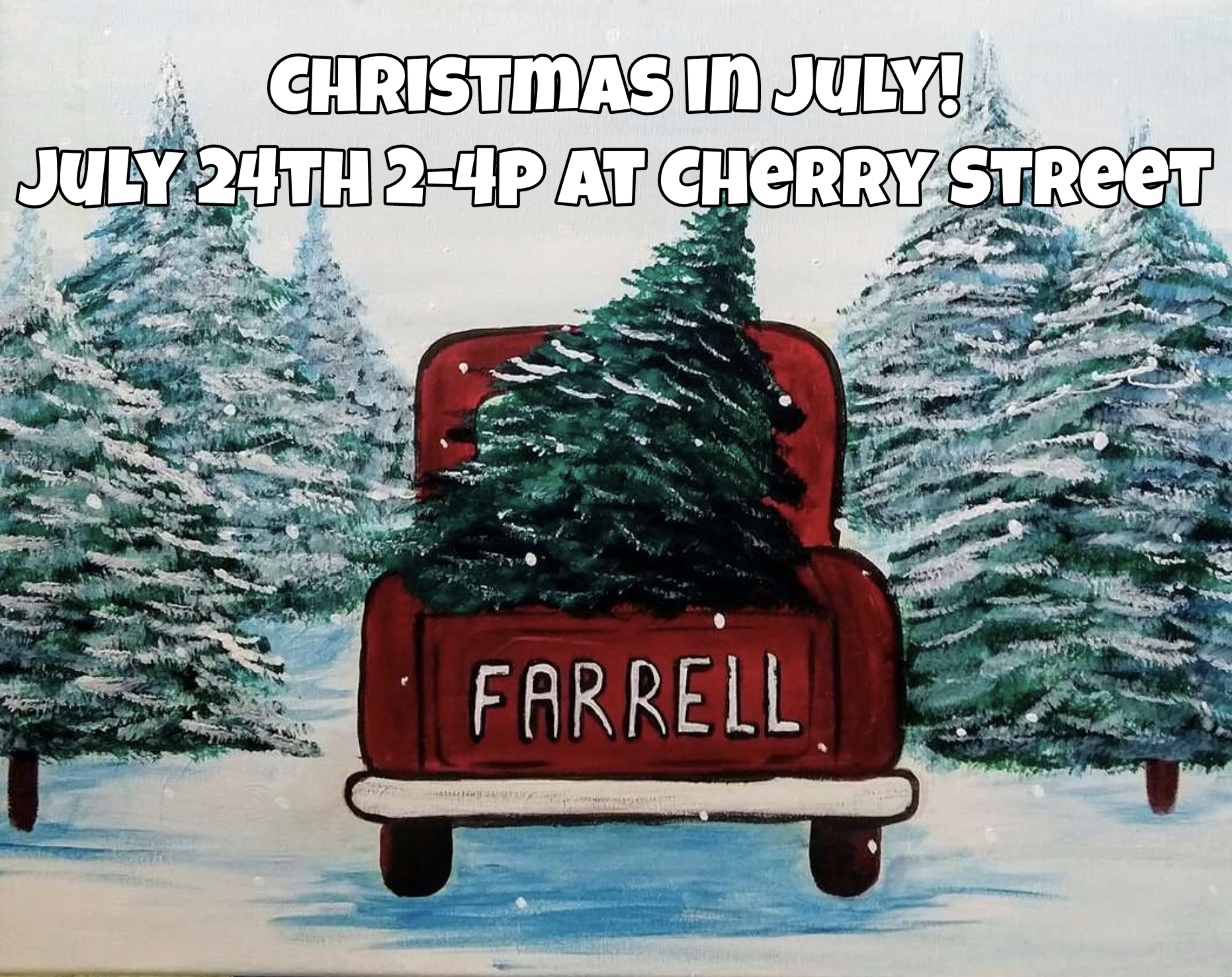 Grab a friend and come celebrate Christmas in July with Pinot's Palette Cherry Street! Join us July 24th from 2-4pm for an in-studio Christmas Party!
Every Christmas Eve we drove into the woods to pick out a tree. It's one of my favorite childhood memories. Climbing into that beat-up old truck. Carols playing on the radio. And every year we would come back with the 'Perfect Tree'.
We are so excited to paint and celebrate the holidays (a little early) with you!