80's Black Light Paint Party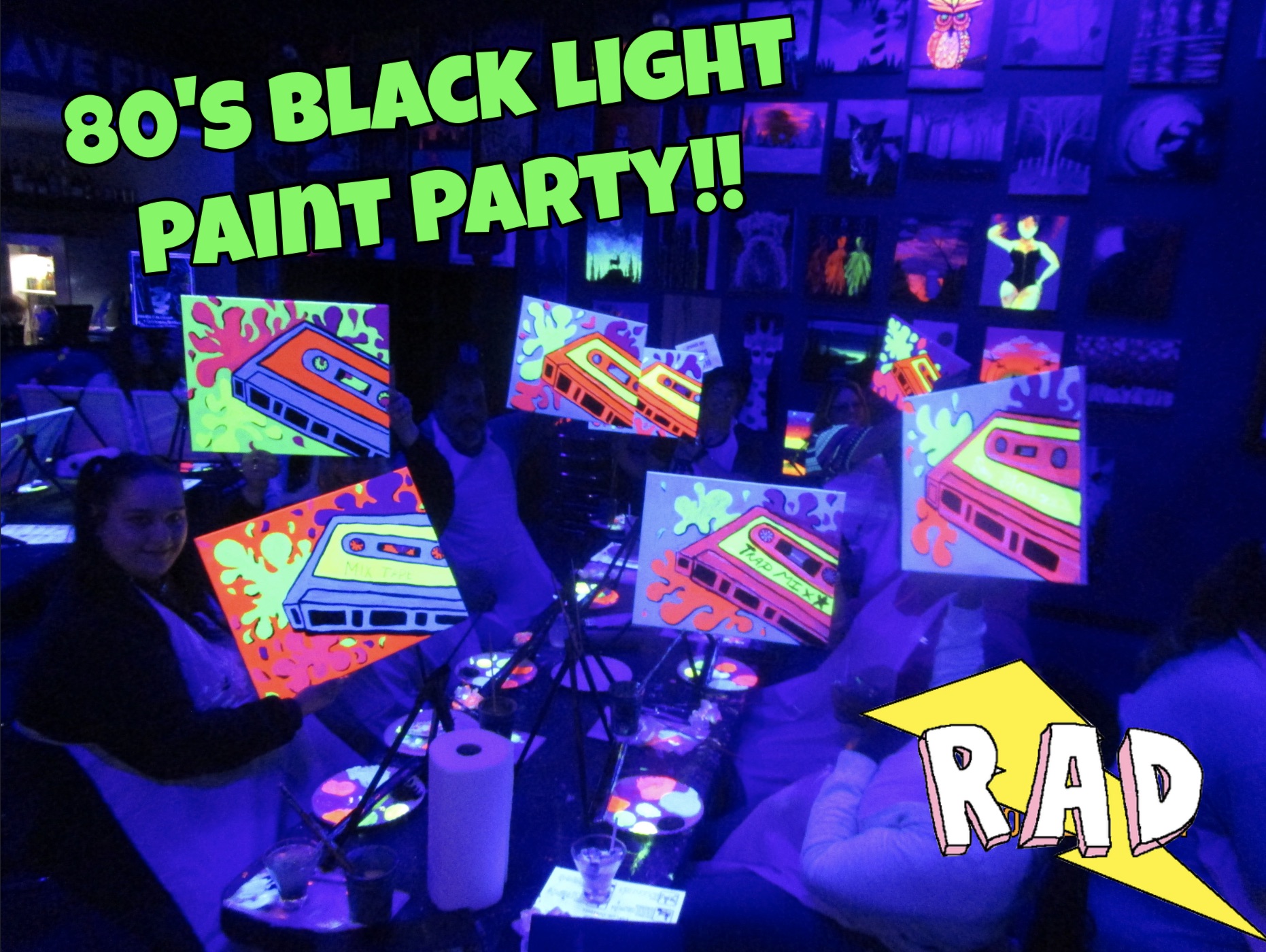 Last Friday night, we had a super awesome 80's Black Light Paint party! We turned on the black lights, rocked out to some totally tubular 80's music, and painted this Rad Mixed Tape painting!
Want to join us for our next black light paint party? May 13th is the next one! Click the link below to sign up! Come join us!