Bellies, Hearts and Pups: March Charity Events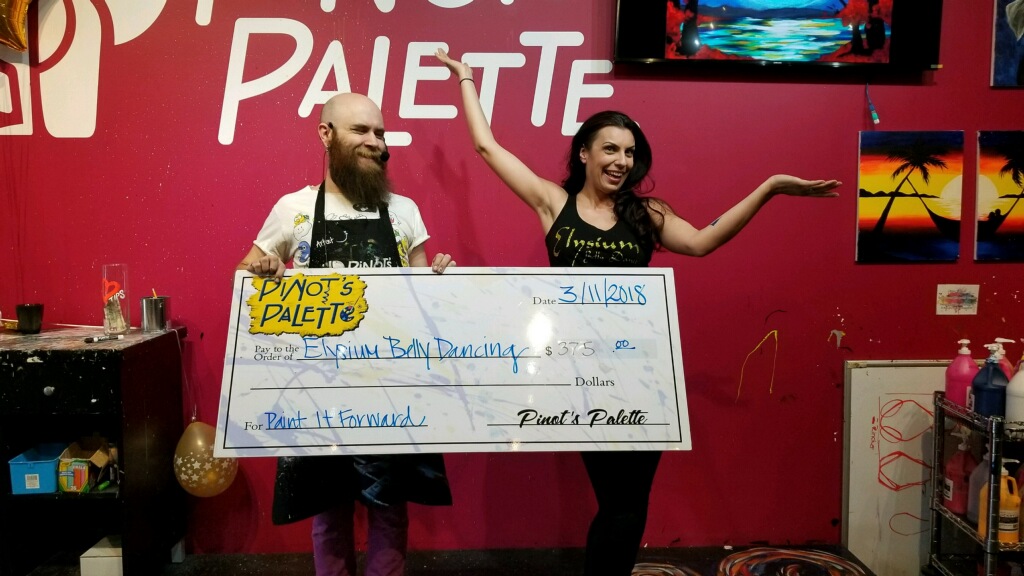 Giving back is always in style, and we think altruism looks darn good on you, Tulsa!
As we wrap up our last Painting It Forward class for March, our hearts are so full. This month we've been able to contribute a little something to three different organizations: Elysium Belly Dancers, Compassionate Animal Rescue Efforts, and last but certainly not least the American Heart Association. With the help of our guests we've been able to donate a total of $1,215 this month! Thank you Tulsa for Painting It Forward with us!
When we put on these Painting It Forward classes, $10 of each seat sold for a two hour class ($15 per seat for a three hour class) goes back to helping the charity raise funds for their cause. So while our guests are making memories and creating masterpieces, we're helping organizations raise funds for their worthy causes. We take pride in our involvement with the community and the opportunity to give back means the world to us!
We have four Painting It Forward events coming in April, and several more scheduled for May to look out for - including a once a year opportunity to paint Pistol Pete while we give back to the OSU Alumni! We can host these classes anytime between Sunday and Wednesday, and need at least 15 in attendance to be able to give back. The organization we're painting for is welcome to set up a raffle during class, bring in any desired food, and at the end we'll take a photo of your team for social media. These events can be held at any of our local studios, and you can contact us to set these up via email, facebook message, or simply calling the studio. We're excited to paint it forward with you!
#PinotsPalette #PaintingItForward #Fundraiser #Tulsa #PaintandSip