Wooden Cutouts: The New Canvas?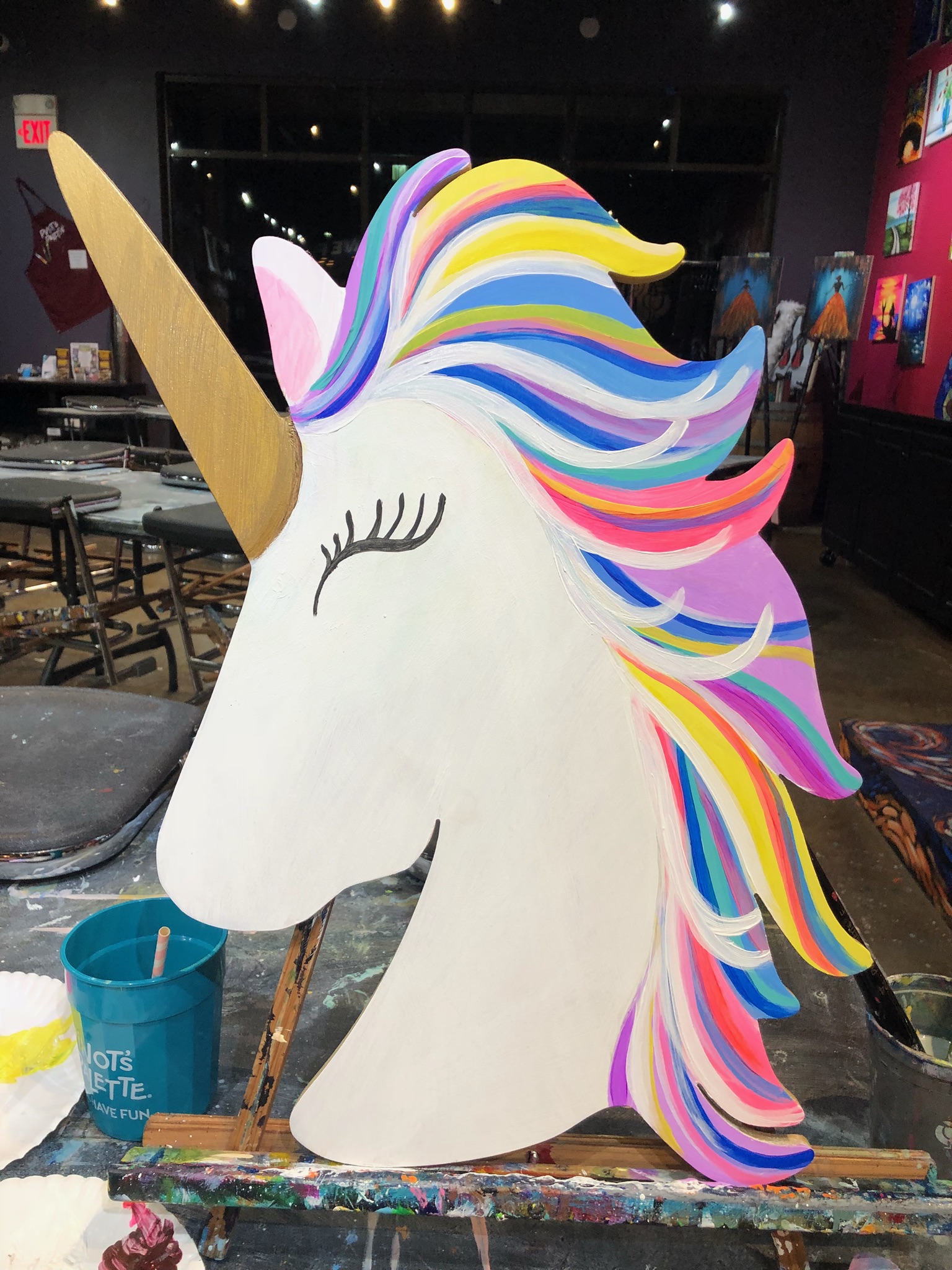 If you've got plenty of 16x20 inch canvases hanging on your walls, maybe it's time you switch it up and try one of our wooden cutout classes! Tulsa seems to be on a crafty kick these days, and wooden cutout classes are all the rage. These cutouts are made from highly durable wood that's been sanded on every edge (so no splinters, yay!) and include two small holes along the top for hanging with whatever twine or wire you prefer. They hold up to our crazy Oklahoma weather conditions quite well, and we've had several customers coat theirs with a Mod Podge clear coat to be sure their cute cutouts stay in pristine condition.
While we've sampled several different shapes, our great state of Oklahoma shaped cutouts are by far the fan favorite. We've decorated these with some of our tried and true classics like Pinot's Poppin' Peonies, Monet's Tulsa Sunrise, and Home Sweet State - but we have a new one that seemed so obvious and perfect for these - Oklahoma Breeze, of course! With that heart placed right over Tulsa, it's just perfect for locals taking pride in our hometown.
We know our painters love the Oklahoma shape, but we're featuring a brand new cutout in April - GLAMICORN! We foresee this fabulous filly being perfect for girl's night out, bachelorette parties, kids classes and more! We're painting Glamicorn on Saturday, April 21st at our Riverwalk studio, and again on Saturday April 28th at our Cherry Street studio. What are you waiting for? Book your spot before it's gone!
#PinotsPalette #Paint #Tulsa #Unicorn #GirlsNightOut #LadiesNight #Bachelorette #KidsParties