Your Art, Your Rules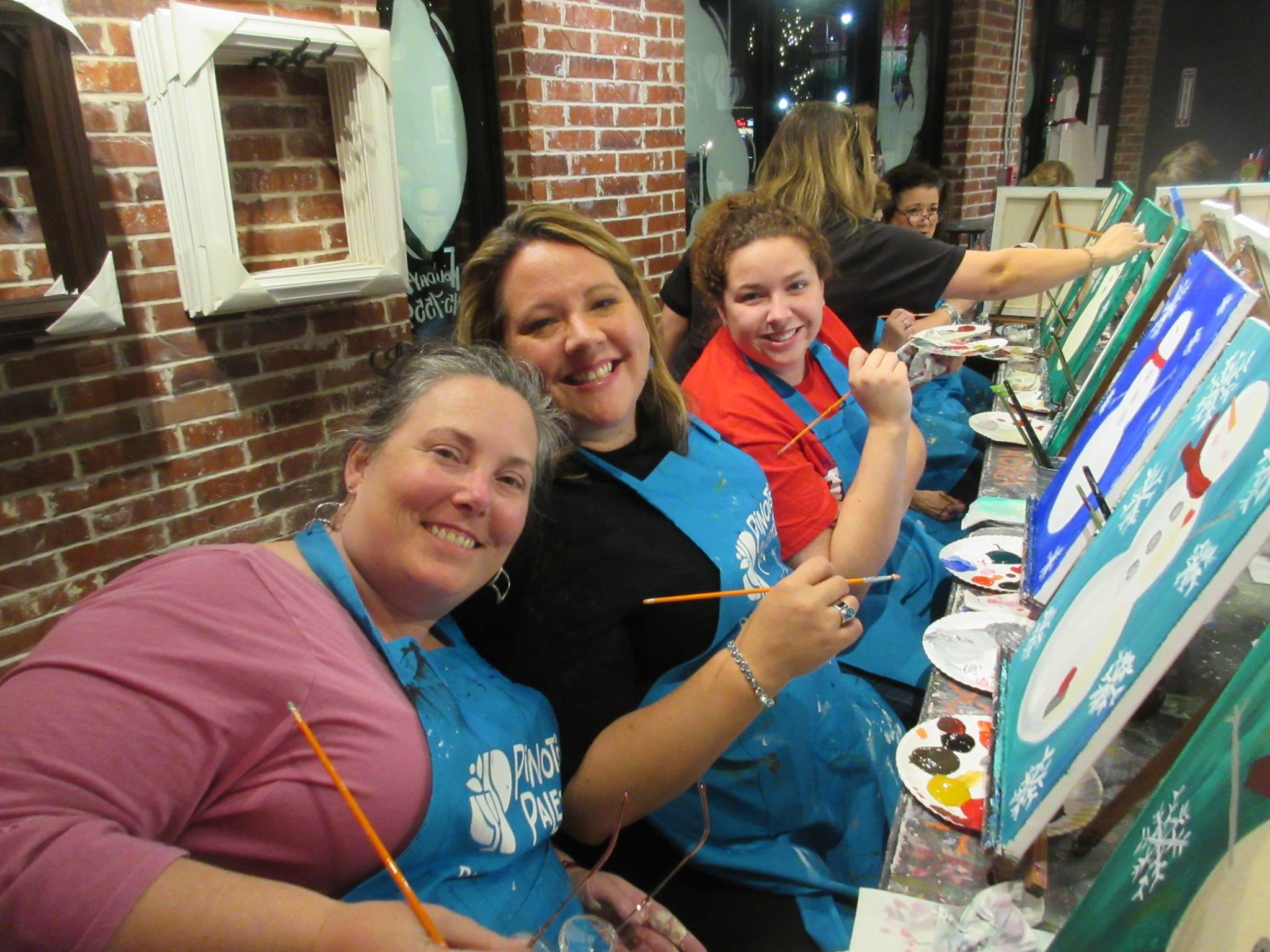 When our guests sign up for a paint class at Pinot's Palette on Cherry Street, they usually have a pretty good idea of what they're getting themselves into - a night to paint, drink, and have fun! They know an artist will guide them through the featured painting, encourage them along the way, jam out to some fun tunes, and probably sling some drinks in between. But what some may not know, is that we love to see our guests really make their masterpiece their own. That looks different for each guest, so we urge our painters to remember one key phrase: Your Art, Your Rules.
Your art, your rules means grabbing that hot pink for the sky if you feel like it! Completely different background color? Go for it! You want our help adding in a balloon, or bird, or Storm Trooper? Just ask! We are all about teaching you the steps to achieve what you'd like to see in your art, but leaving enough creative freedom for you to bend those bristles every which way and load up on the colors you love.
So don't be shy, it's your art and your rules! Put your personal touch on whatever you leave the studio with, and go home with art dear to your heart- a masterpiece that you're proud of. As the great Dr. once said, (Dr. Seuss, of course!) "Why fit in when you were born to stand out?"
#YourArtYourRules #PinotCherrySt #BeBold #creativelife #standout #paintingandwine