Using Math to Make Art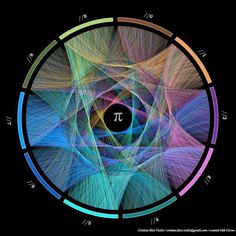 There is beauty all around us!These gorgeous pieces of art are actually visual representations of the number pi (3.14 and so on and so on). We all remember pi from high school math, but this is whole new way of looking at it.
The Beauty of Pi-
https://www....hidden-in-pi/
On this lovely Pi-Day, take a moment to check these out!!