Pumpkin Time!
Everyone loves a good pumpkin decorating session! How do you and your families decorate your pumpkins?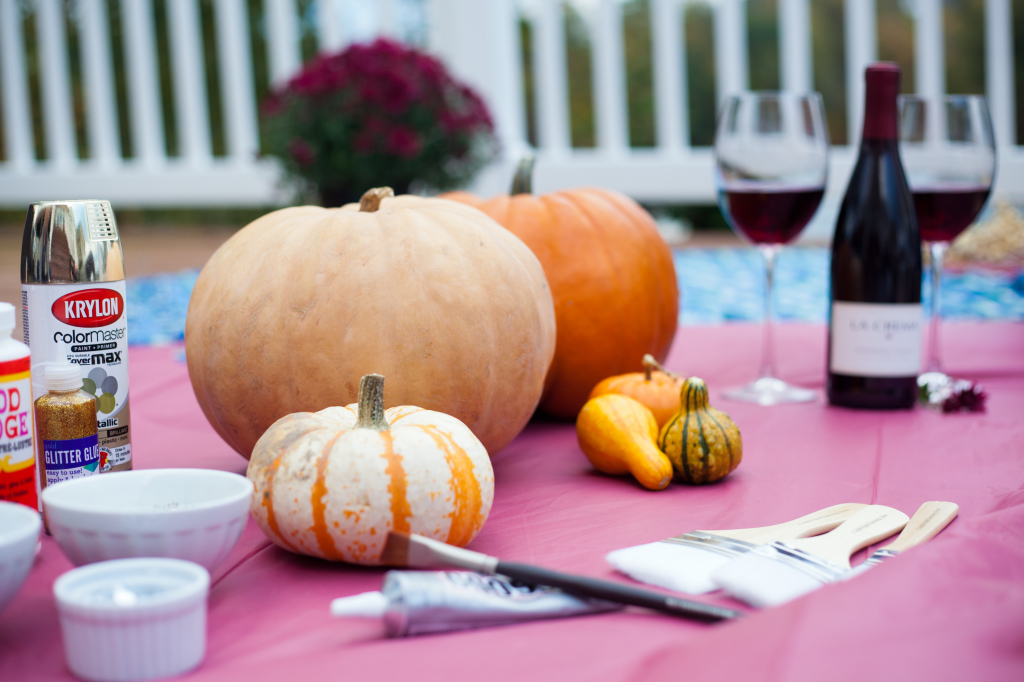 Decorating pumpkins can be a really special family tradition. Some people prefer just to paint them, but others go all in on carving. Faces, patterns, fancy designs…the options are as great as you can imagine them to be! And don't forget about all those tasty pumpkin seeds you get to snack on when you're done :P
Whether you're looking to make a new family tradition, or just looking to mix it up this year, Pinot's Palette is here with the ideas. We all love a good pumpkin decorating; we even do an annual staff decorating contest! Here are a few cool and unique ideas about how to decorate your pumpkins this year, we hope you all have a blast!
Woodland creature pumpkins -
http://simpl...pumpkins.html
Glitter Pumpkins -
http://www.l...umpkins/?pp=0
3 No Carve Ideas -
http://www.b...nbutton_hover