Date Night at home!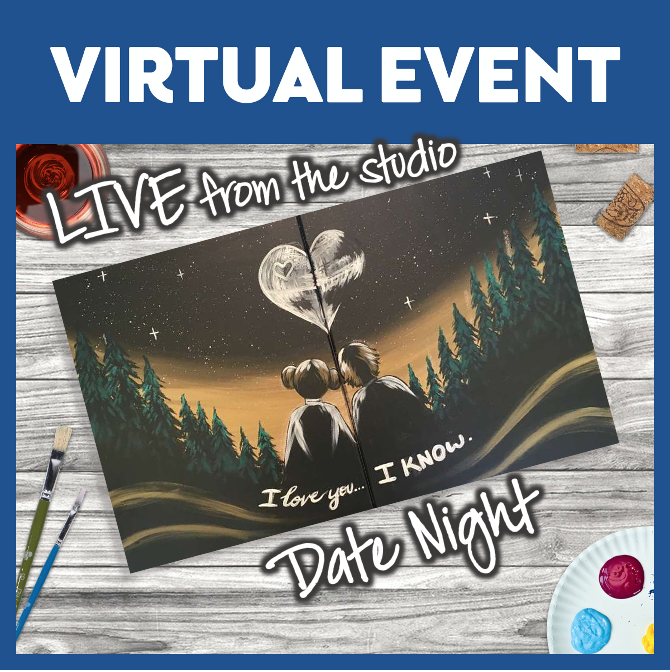 Looking for a great night in with your significant other? Try this amazing and romantic recipe! Don't forget to pair it with a nice bottle of wine and one of our LIVE Virtual Date Night Classes ("I Love You, I Know" Date Night Live Virtual class on 7/24 – See link below to check it out on our calendar!)
Baked Balsamic Goat Cheese Stuffed Pomegranate chicken
This Baked Balsamic Goat Cheese Stuffed Pomegranate chicken is a quick and easy weeknight dinner, loaded with superfoods!
Prep Time15 minutes
Cook Time15 minutes
Total Time30 minutes
Ingredients
• For the Chicken:
o 1 Lb Chicken breasts (4 small breasts)
o 4 Oz Goat Cheese (dairy free cream cheese for dairy free options)
o Salt
o Pepper
o Garlic Powder
o 1 Tbsp Olive Oil
• For the Balsamic Reduction:
o 1/4 Cup Shallots minced (about 4 small shallots)
o 2/3 Cup Balsamic Vinegar
o 2 Tbsp Pomegranate juice
o 1/4 Cup Low-sodium chicken broth
o 1/4 Cup + 1 Tbsp Coconut sugar
o Pinch of salt
o 1/2 Cup Pomegranate arils
o 1/4 Cup Fresh basil diced
Instructions
1. Preheat your oven to 350 degrees and spray a large baking dish with cooking spray. Set aside.
2. Cut a pocket into the center of each chicken breast, using a sharp knife, making sure to not cut all the way through the breast.
3. Stuff each pocket with 1 oz of goat cheese and sprinkle each breast with a pinch of salt, pepper and garlic powder.
4. In a large pan, heat 1 Tbsp of olive oil over medium/high heat.
5. Cook the chicken breasts until lightly golden brown on each side (about 1-2 minutes per side.) Use tongs to flip the chicken as it helps to keep all that cheese inside. However, some cheese may ooze out as it begins to warm up.
6. Once browned, transfer the chicken to the prepared baking dish and set aside.
7. Turn the heat down to medium and add the shallots right into the same pan the chicken was in.
8. Cook the shallots until soft (about 2-3 minutes.)
9. Add in the balsamic vinegar, pomegranate juice, chicken broth, brown sugar and pinch of salt. Bring to a boil, stirring constantly, until the sauce just begins to reduce and thicken (about 4-5 minutes.)
10. Pour the sauce evenly over the chicken breasts and bake until they are cooked through (15-20 mins.)
11. Serve each chicken breast drizzled with some of the leftover sauce, pomegranate seeds and fresh basil.
12. Devour!