Art in Tulsa
We are so lucky to be in a town that has such a great art scene! We might be small, but we certainly have a lot to offer.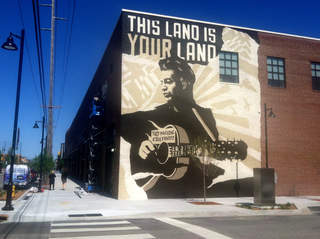 Here in Tulsa, we not only have three Pinot's Palettes, but we also have lots of galleries and museums. If you're looking to get more in touch with art, there are so many places you can go!
In the Brady Arts District, they even have the First Friday Art Crawl. There's a whole evening devoted to showcasing local artists and their work. Living Arts Tulsa is always hosting new and exciting things, you never know what you'll see next! 108 Contemporary Gallery always has unique installations, there is always something new and exciting to look at.
- https://philbrook.org/
- https://gilcrease.org/
- http://www.thebradyartsdistrict.com/?q=first-friday-art-crawl
- http://www.livingarts.org/
We also have awesome museums like the Gilcrease and the Philbrook. Both bridge the gap between art and history and offer some really amazing pieces. You can't go wrong.
Take a moment to explore and you'll see that art is all around you, so go out and enjoy!