August 2018 Summer Kids' Camp!
This is the final Kids' Camp for the 2018 Summer Season!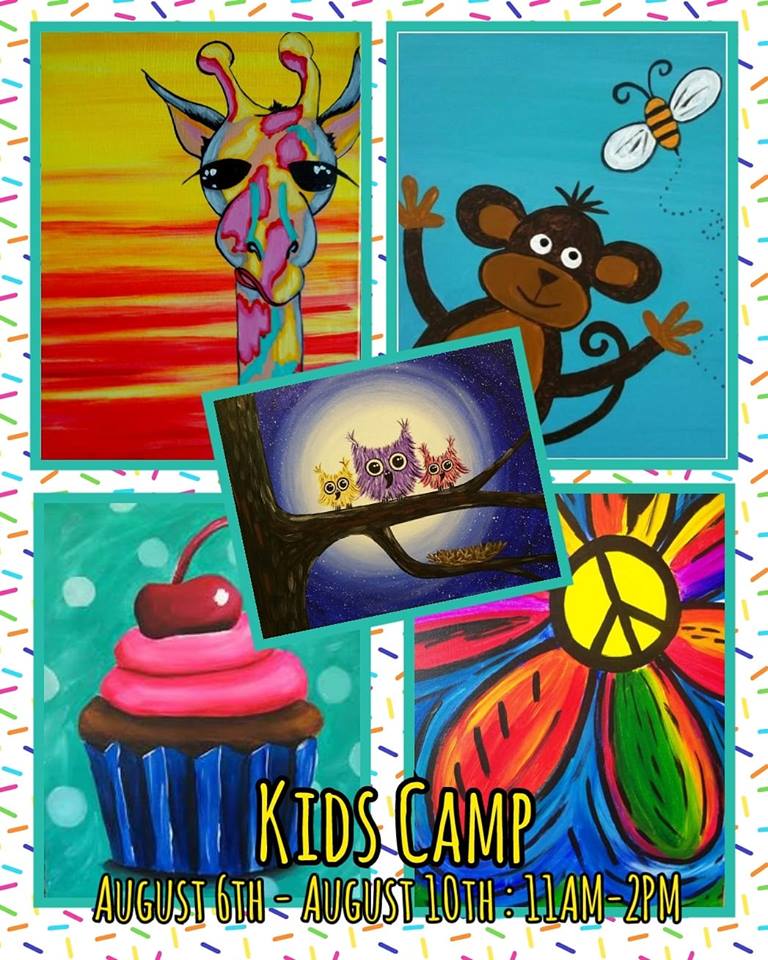 Our next and final Kids' Camp for the season is coming up from August 6th – August 10th! While we're sad to see the season has passed by so quickly, we've enjoyed it tremendously, between seeing some familiar faces and getting to know the new campers, all while doing what we love best, getting creative and having fun!
Each day of camp runs from 11AM-2PM and that time is spent completing our daily featured masterpiece as well as doing fun activities and crafts as time allows.
All of the supplies, a snack, and of course the fun are included! Parents, children may be dropped off at the studio up to 10 minutes prior to the start time and picked up at 2PM.
We hope to see your gal or guy there ready to have an awesome week of art and fun!! Recommended for ages 5-12.
To book a spot for your child at the August 6-August 10, 2018 Kids' Camp, please visit:
https://www..../event/255836