Fundraiser a HUGE Success!
Thanks to the help of supporters, Pinot's staff, and the community, our March 25th fundraiser to support Hudsen Wolfe was a HUGE success!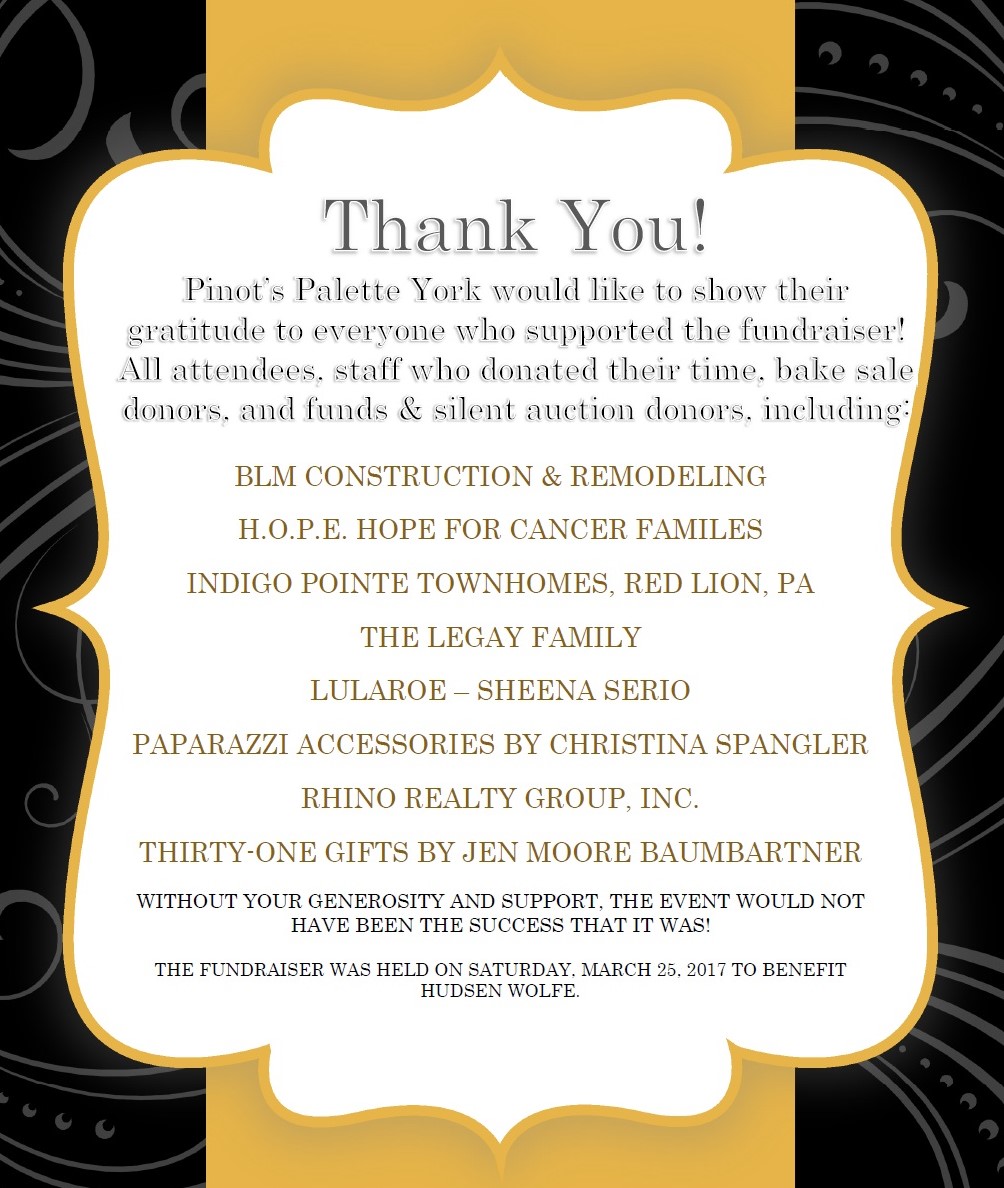 We're thrilled to announce that the total raised was $2,931.10! We're so glad to have been a part of an event for a very worthy cause. Best wishes to Hudsen and his family!
If anyone would still like to make a donation, please visit the GoFundMe Page set up by the family:
https://www....udsens-story.