Snacks that Pair with our Studio's Wines
Attending a class or private event at our studio soon? Bring some snacks to pair with your wines! We have a few suggestions for good pairings below.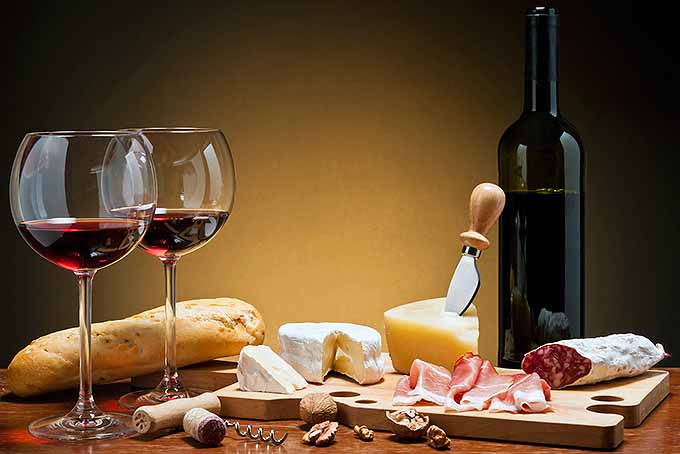 Here at the Pinot's Palette studio in Woodmere, we offer a large and diversion selection of wines. Whether you like something sweet, light, medium, or bold, we've got a wine for you! But sometimes, just sipping wine isn't enough. Sometimes, snacking on some delicious small bites that pair perfectly with your wine, helps to make your night out perfect!
We have chosen a few of our best-selling wines from our menu, and suggested some tasty snacks that pair well with them. These are super easy to grab at any grocery store and really complete your wine-drinking experience!
WHITE WINES
Cupcake Moscato D'Asti
*Pair this wine with soft cheeses, such as Gorgonzola or Mozzarella di Bufala
*Fresh fruits and/or cold cuts - it is excellent with melon and prosciutto
*Raw, crisp veggies like carrots, celery, red & yellow bell peppers, etc...
*Sorbet
Ferrante Riesling - Local Lake County Wine
*Cured meats (salami of all kinds)
*Sushi (especially with pickled ginger)
*Eggs (deviled, frittatas, omelets, quiches)
*Asiago, Cheddar, Gorgonzola, Gouda and Gruyère
RED WINES
Noble Vines 667 Pinot Noir
*Soft cheeses, such as Brie
*Salmon or lamb
*Milk chocolate
Chalet Debonne River Rouge - Local Lake County Wine
*Desserts
*Mild cheeses
*Spicy cuisine
*Fresh fruit
*Nuts
Antigal UNO Malbec
*Herbed crackers with goat cheese, fresh ground pepper and dried cranberries
*Hard, aged cheeses
*Dark Chocolate
Click on the link below to view our menu and see what wines look delicious to you! Check out Pinterest or any wine/food pairing and party websites for ideas of great snacks to pair with your wine and bring them on in when you come to paint!