Mom Deserves an Original
Mom doesn't need another candle this Mother's Day - what Mom needs is for you to go old school. That's right - make something for her! No, we don't mean spray-painted macaroni art. But DIY can still be special and look great!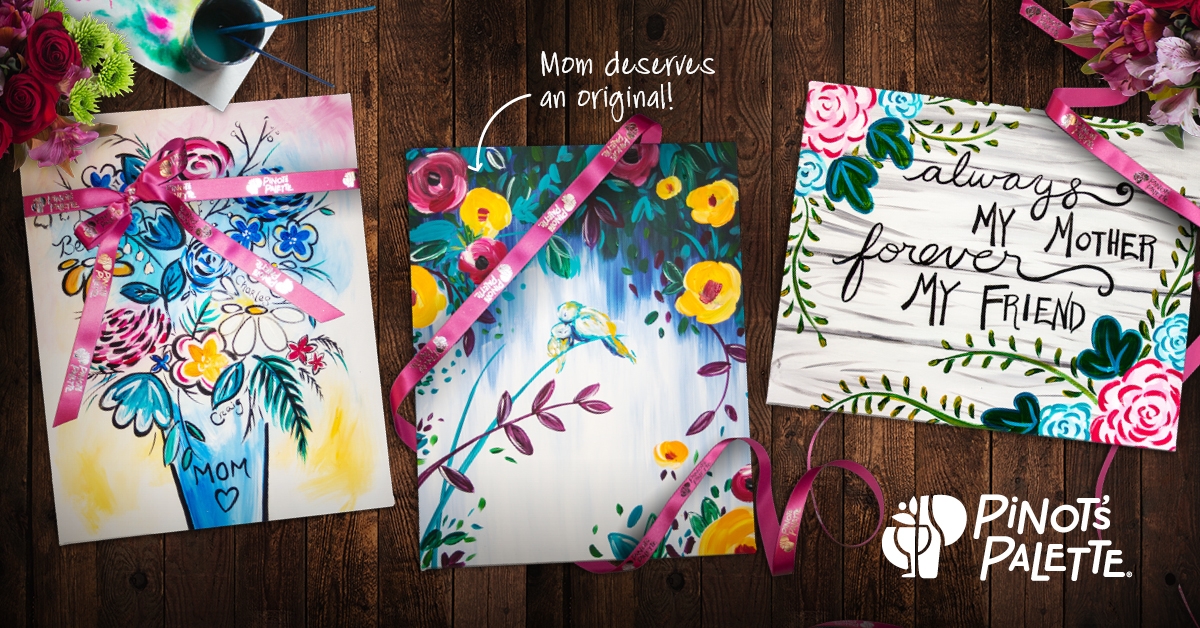 CREATE YOUR OWN WORK OF ART
Come in for one of our fun painting classes at our beautiful Woodmere studio, located on the east side of Cleveland in the Eton Chagrin Boulevard Shopping Center. Create a custom painting for Mom - we have three speciality paintings that would look amazing on Mom's wall (link below)! For that extra special touch, frame it. We have beautiful frames in a variety of colors and styles to match her home decor.
GIVE MOM AN EXPERIENCE
We all know that Moms love making memories with their kids. Why not bring Mom in on Mother's Day (or before if you have other plans for the big day)? Create your paintings together, enjoy your favorite wine and give Mom what she loves most - time with YOU!
Whatever you decide, it will be a Mother's Day she won't forget!
Share View Featured Paintings that Mom Would Love to Receive as a Gift | View our Mother's Day Weekend Class Schedule