Pinot's Colada!
Summer is finally here! It may just be our favorite time of year! Warmer weather, sunny skies, the smell of sunscreen, fresh cut grass, and flowers! Summer Colors and Flavors are here! To kick off summer right, we're rolling out our newest drink special! So, come on in and try out the New Pinot's Colada while painting a summertime scene with friends and family!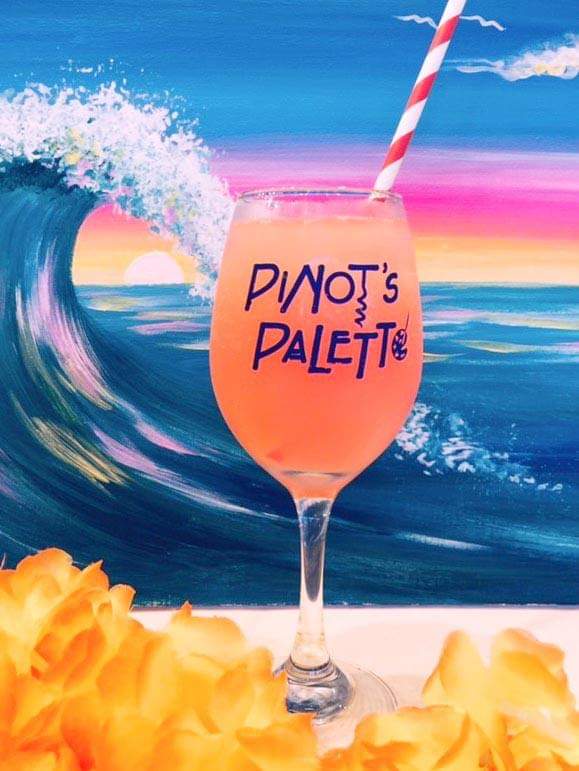 The Pinot's Colada is currently our featured drink special here at Pinot's Palette Westminster, and we have a feeling you're going to LOVE it!
Ingredients:
• 12 oz Pina Colada Mix
• 48 oz Sprite
• 1 oz Grenadine
• Champagne
• Optional: Tiny Umbrella
Recipe:
1. In a Pitcher, mix:
a. 12 oz Pina Colada Mix
b. 48 oz Sprite
c. 1 oz Grenadine
2. Stir Well
3. Pour 4oz of Champagne into wine glasses
4. Add Ice
5. Top with 3 oz of Mix
6. Enjoy with Friends and Family!
We encourage all guests attending our events at Pinot's Palette Westminster to bring anything they'd like to snack on during the class. For your convenience, we provide paper plates, napkins & plastic utensils. This month our calendars are exploding with the beautiful hues of Fall! Invite your friends or book a date night and experience an unforgettable evening of Painting, Drinking, and Having FUN!
Enjoy 10% OFF each seat! When you use discount code: WEST10%.
(Discount cannot be applied to existing reservations or used on specialty events like Project Pet, Family Days, Fundraisers, or Private Parties)
We look forward to painting with you soon! Cheers!