Little Brushes Kids' Camps
Looking for a fun and creative outlet for your little artist? Then Little Brushes has exactly what you are looking for! Our art enrichment programs take children through a hands-on journey of artistic discovery, creativity and wonderment in a fun-filled party atmosphere. Is your petite Picasso under 6? Check out our calendar for family days. We have mommy & me events for 3+ and open studio for all ages.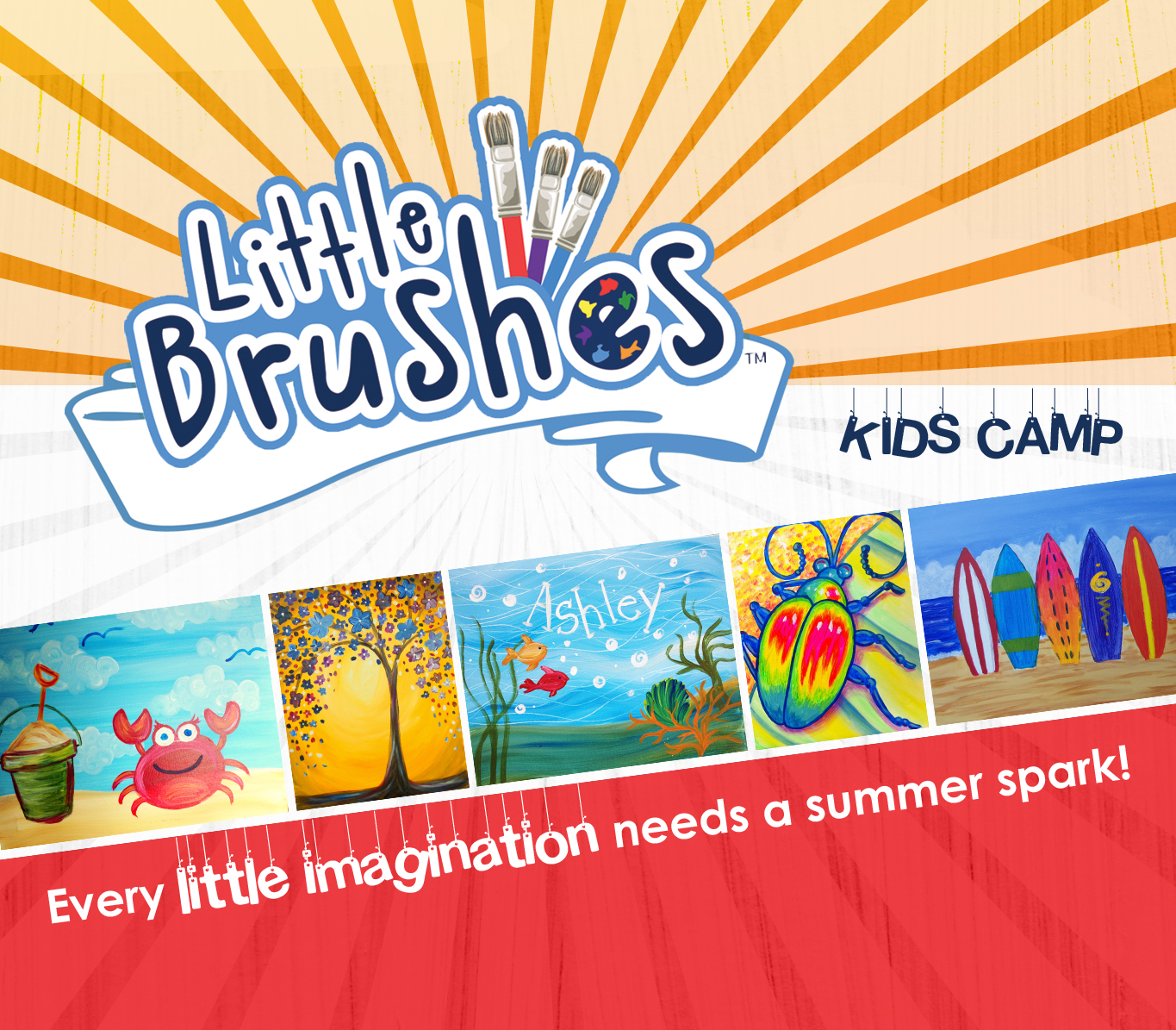 LITTLE BRUSHES KIDS CAMPS: AGES 6+
Our 3-week art enrichment camps are offered from August 15th - September 2nd from 1pm-4pm. Your petite Picasso will join us the same day each week to paint a masterpiece under the guidance of Pinot's Palette artists. In addition to a daily snack break, extra time will be spent each day discussing painting techniques.
Mondays - A Trip to the Zoo:
https://www..../event/101265
Tuesdays - Once Upon a Time:
https://www..../event/101240
Wednesdays - Fun in the Sun:
https://www..../event/102173
Thursdays - Comic Book Craze:
https://www..../event/102162
Fridays - Eyes to the Sky:
https://www..../event/111277
Unable to attend all 3 weeks? Contact us and we'll create a custom 3-day package or sign up for a single day on our calendar.
Time: 1:00pm – 4:00pm
*This is a drop-off camp for kids and they will be able to bring their art home with them that day! While it's not our intention to get uber-messy, please send your campers in their "painting outfits" and pack a nut-free snack for them to enjoy. Water will be provided.
Early registration recommended. Limited seats available.
Cost: $150/3-weekly sessions
MULTI-SESSION & SIBLING DISCOUNT
• Buy 2 sessions - Save $25 with code doubletrouble
• Buy 3 sessions - Save $50 with code triplethreat
• Buy 4 sessions - Save $100 with code fantasticfour