Painting It Forward Packages
Pinot's Palette is proud to partner with non-profit organizations and local charities that help our community through Painting It Forward - a fun, free and easy way to raise funds for your organization.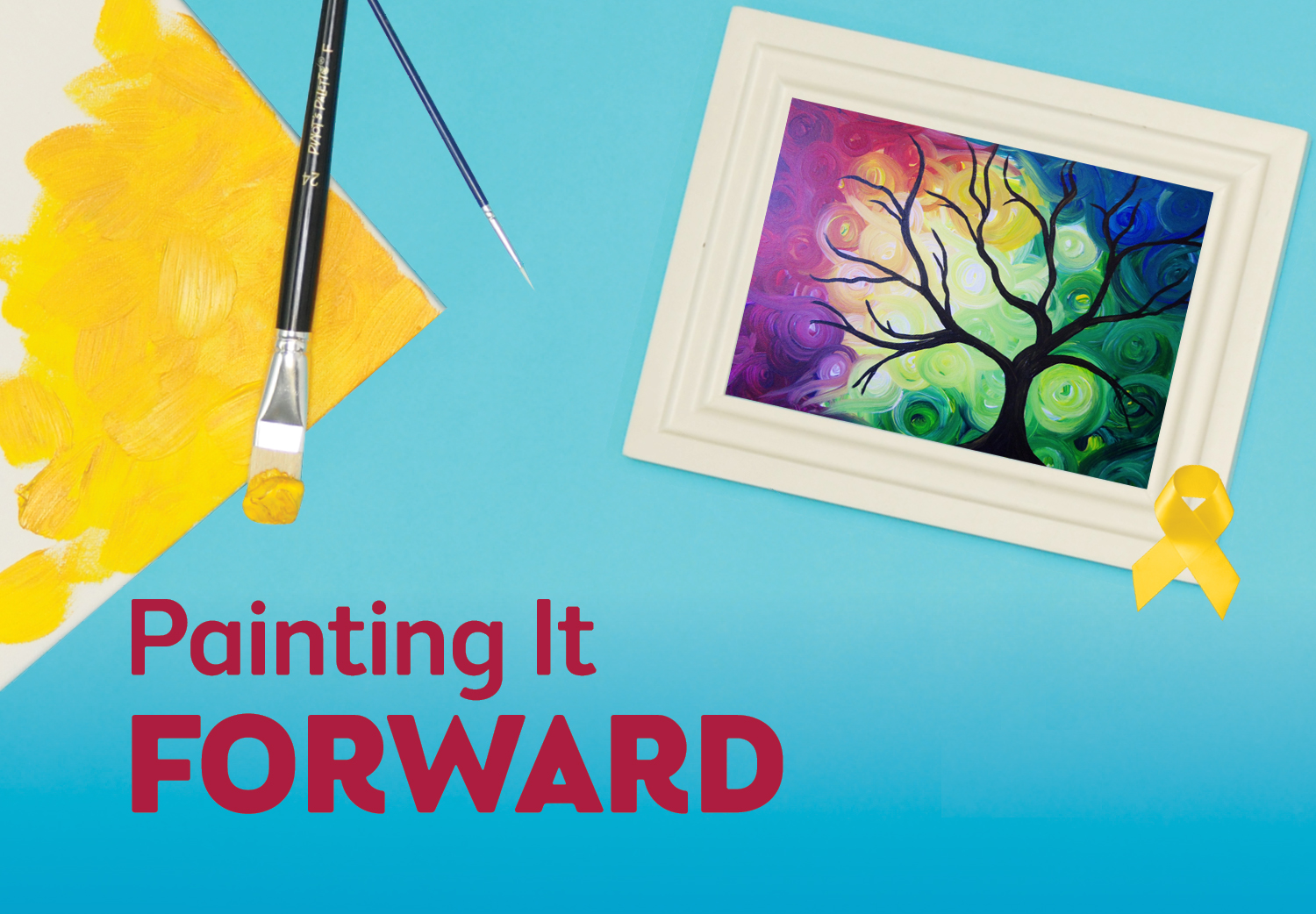 The following fundraising formats are turnkey opportunities for us to work together to build a fun, rewarding and meaningful event to benefit our community.
PAINTING IT FORWARD EVENT
Invite supporters of your organization to a fun filled afternoon or evening at our premier paint and sip studio. Guests will receive the full Pinot's Palette painting experience complete with 16 x 20 canvas, all the art supplies needed to paint, full step-by-step instruction from our talented team of professional artists, surround sound party atmosphere and bar. Family-friendly events for ages 6+ are also available.
2-Hour Event: $40 Per Person
3-Hour Event: $50 Per Person
Project Pet: $65 Per Person
We will donate $10 per seat sold back to your organization. You have the option of increasing the price per seat, with all additional proceeds going towards the organization. This is only advisable if you are promoting to a group of supporters that you feel confidant will pay the higher class fee. You can keep your fundraiser as a closed event for your supporters or you can open it up to our customers.
Testimonials
"We had a fabulous time painting it forward at Pinot's Palette! It was the perfect private event around the holidays, while having the opportunity to give back to the community with a percentage of proceeds benefiting Lurie Children's Hospital. I would highly recommend these classes to friends, family, and coworkers." - Kadi M., Chicago Dance Marathon
"Bright Horizons held it's first Foundation Fundraiser at Pinot's palette. We had a blast! The artist and atmosphere were perfect. Everyone had a fabulous experience! I plan to have my Birthday party here! I absolutely love Pinot's palette!" - Gina B, Bright Horizons
PUBLIC EVENT
Invite members of your organization to reserve a seat at any of our public events. Each time someone uses your unique code, we'll donate $10 to your organization and the guest will get $5 off their seat.
Pick the month that fits your fundraising needs. Limit of 3 organizations per month.
Contact Us Today To Become A Painting It Forward Partner