Our Pinot's Palette Family
We love our Pinot's Palette Family all year round, but we wanted to make a point to really express it since National Employee Appreciation Day is March 3rd.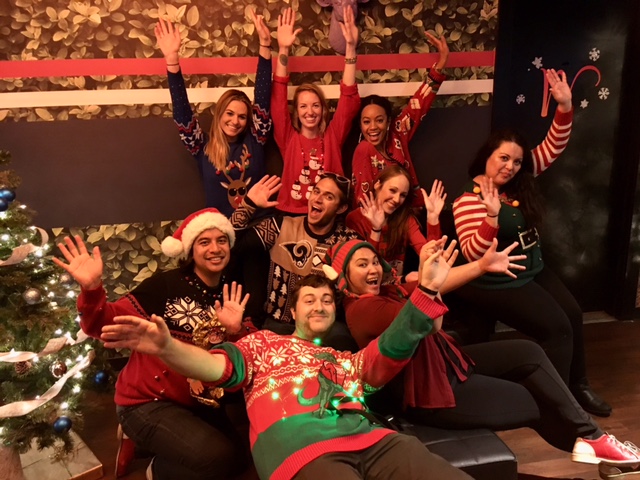 My sister and I feel so lucky to own a business that brings so much joy to people everyday. The entire business is centered around providing a fun night out with extraordinary customer service. The only way that is possible is if we have fun and talented people working here that have a passion for what they do and go above and beyond to provide extraordinary customer service. That is definitely what we have with our Pinot's Palette Family in Westlake Village.
Each and every one of our artists is such an asset to the team and brings their love of art, teaching and helping people to every class. The ease at which they can just look at a painting and be able to recreate it is so impressive, but the way they are able to put themselves in a novice's shoes and make the process simple and fun is the real magic. We also love seeing how each artist has a different way of explaining and interacting with the guests, but they all result in a fun, stress-free and memorable time. There are times that we are blown away by the extra steps they take to ensure someone has an exceptional time. Whether it's giving someone some individual help with a step, rushing someone's canvas to the hair dryer or giving someone a more comfortable chair; they are quick to make sure they are being the best host/hostess possible.
One of the things that make our artists so much fun and really family is that they are characters with character! So not only do they do everything possible for our guests, they also have some funny and unique attributes that we love so we thought we would share some things you might not know about them. Feel free to ask them about it the next time you are in the studio!
Abigail: She is already a Ca girl even though she recently moved here from Nebraska. She loves kittens!
Alyna: She just graduated from Cal State La with an Art history major! She's also so good at creating new hairstyles all the time and they are all so cute!
Cyndi: She can sketch almost any Disney character in a matter of minutes and is a true dog lover!
Dorian: He is a stand up comedian and has put on several comedy shows at the Ventura Harbor Comedy Club. He's also the founder of a group called The Beach Bums!
John E: Can fix just about anything, loves singing at work and knows the words to almost every song that comes on!
John G: He has done two art residencies-one in New York, one out of the country and is exhibiting his art at his own show this Friday 3.3.17 in Ventura!
Lia: She loves making and selling beautiful necklaces that she creates with her daughter and is an amazing real estate agent!
Nallely: She is a photographer that can do all kinds of photo shoots including baby ones, also loves rocking her Fabletics gear!
Enter your contact info and request details below, and we will contact you with details about your private party!