Why We are a Fan of Pokemon Go
It may sound strange at first to hear that a paint and wine studio is a fan of Pokémon Go, but humor me for a second :)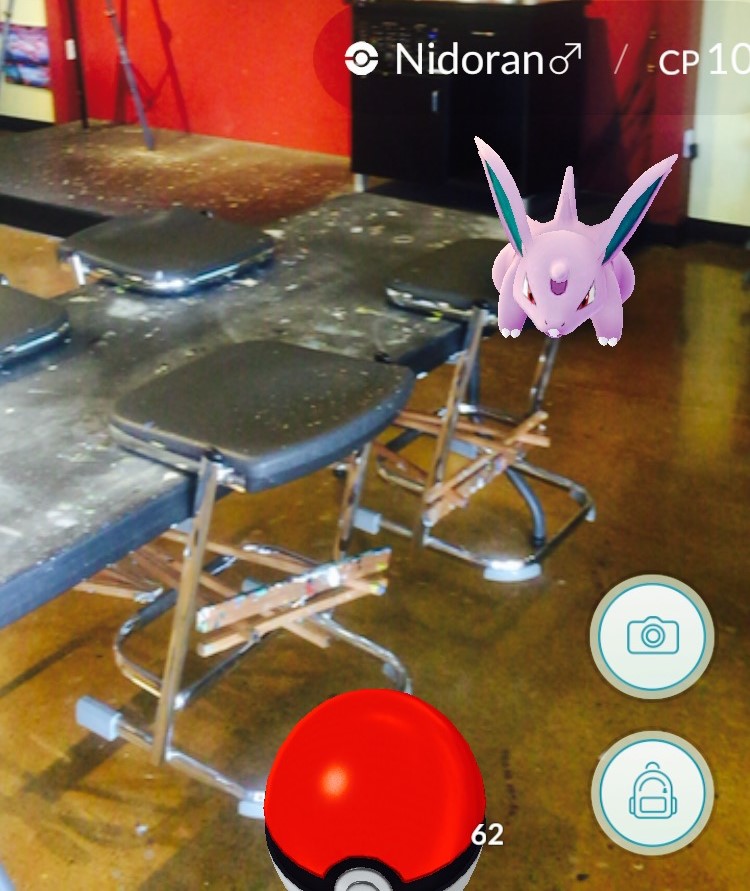 One of the biggest reasons we like it is that it is bringing people together in a unique way. Friends are going out together and walking the neighborhood to catch these elusive Pokémon characters. If they were playing a traditional video game, they would be in their house and by themselves. This is tapping into people's love of video games, but making it way more social and really encouraging people to get out and interact with others. Last weekend I saw multiple groups of people huddled together on the sidewalk, in parks and in front of restaurants. Perfect strangers may even be huddled together at the nearest Pokémon gym and strike up a conversation while they wait for their charge.
The fact that our paint and wine classes bring people together in a fun and unique way is really our favorite aspect of owning the studio. Technology and changing social norms have made it very easy for people to interact with others without actually getting together. So the fact that Pokémon Go is by default getting people to meet up to play the game together is a great success in our book!
Just so you know we have seen quite a few in and around our studio! Ask us how you can instantly win a 50% discount on your next paint and wine class by catching a Pokémon in our studio!
Enter your contact info and request details below, and we will contact you with details about your private party!