Girls Nite Out Venues
A girls night out is a good opportunity to have fun and unwind.
Think outside the normal box of dinner and a movie. Plan a unique evening, because something different is exciting, fun and full of surprises, Take initiative and challenge your girlfriends to try something new in locations where you have never been before. Take turns planning events, exploring opportunities that are revitalizing! Learn something new together. Try a paint and sip class at Pinot's Palette!
There are lots of things to do in your area - you just need to think outside the box, be creative and resourceful.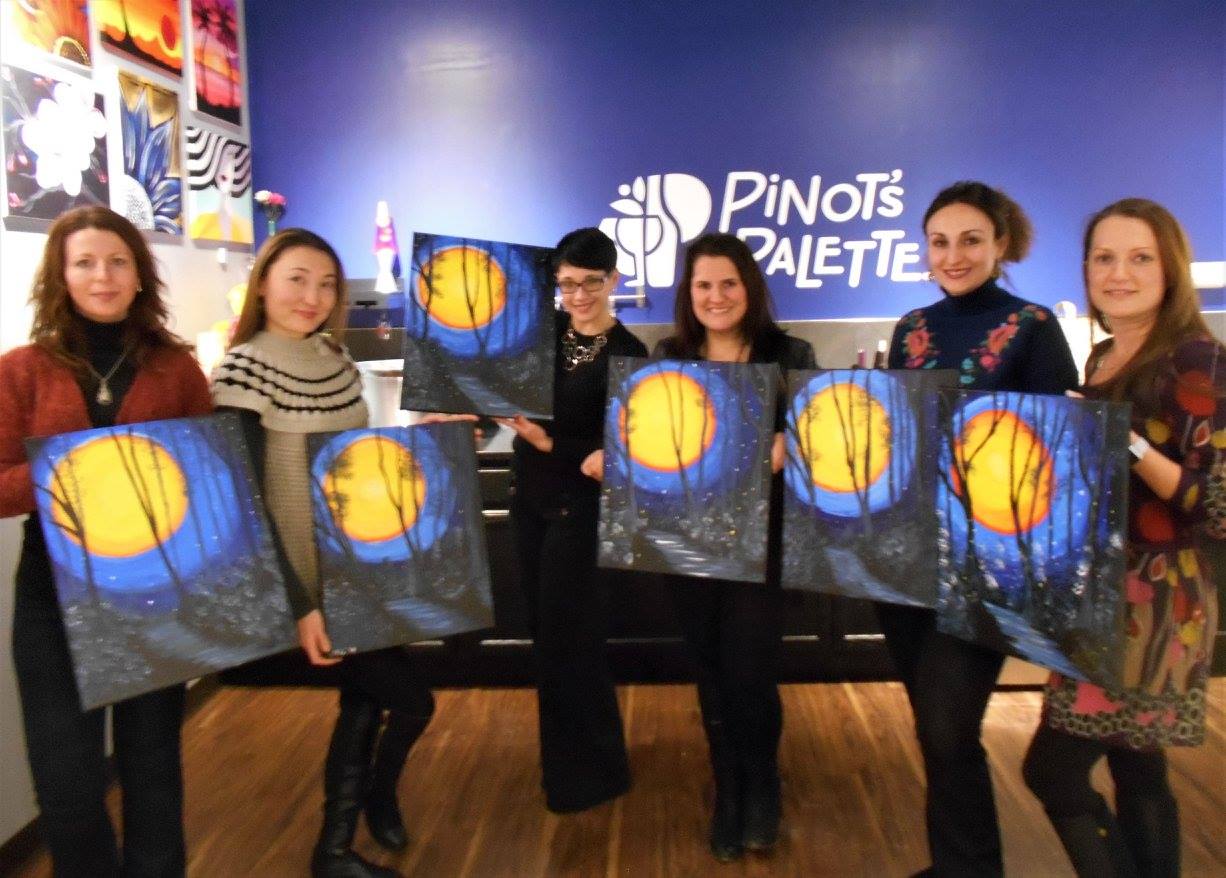 Book some random activities and treat you to an entire evening of them. Paint your hair in a weird color; try the BYOB pottery or indoor skydiving. Am escape room can be another great idea if you find a location that is open until late in the evening. This type of games is becoming more and more popular and it makes you think, work in a team and have fun.
Check out the list of local events and discover some interesting ones. Do not miss wine tastings, karaoke party evenings, after dark dinners, comedy shows and, why not, striptease shows. Going out in clubs can also be interesting, especially if you find some that host parties with different themes.
Now that you got some ideas for girls nite out venues, go ahead and plan your next meeting. Live intensely and do not be afraid to try all kinds of new things, as long as they make you feel comfortable.
Share creative things to do in Clifton NJ | unique art classes in Clifton NJ