Theme Thursday
It's a theme party, here at Pinot's Palette in Sea Girt!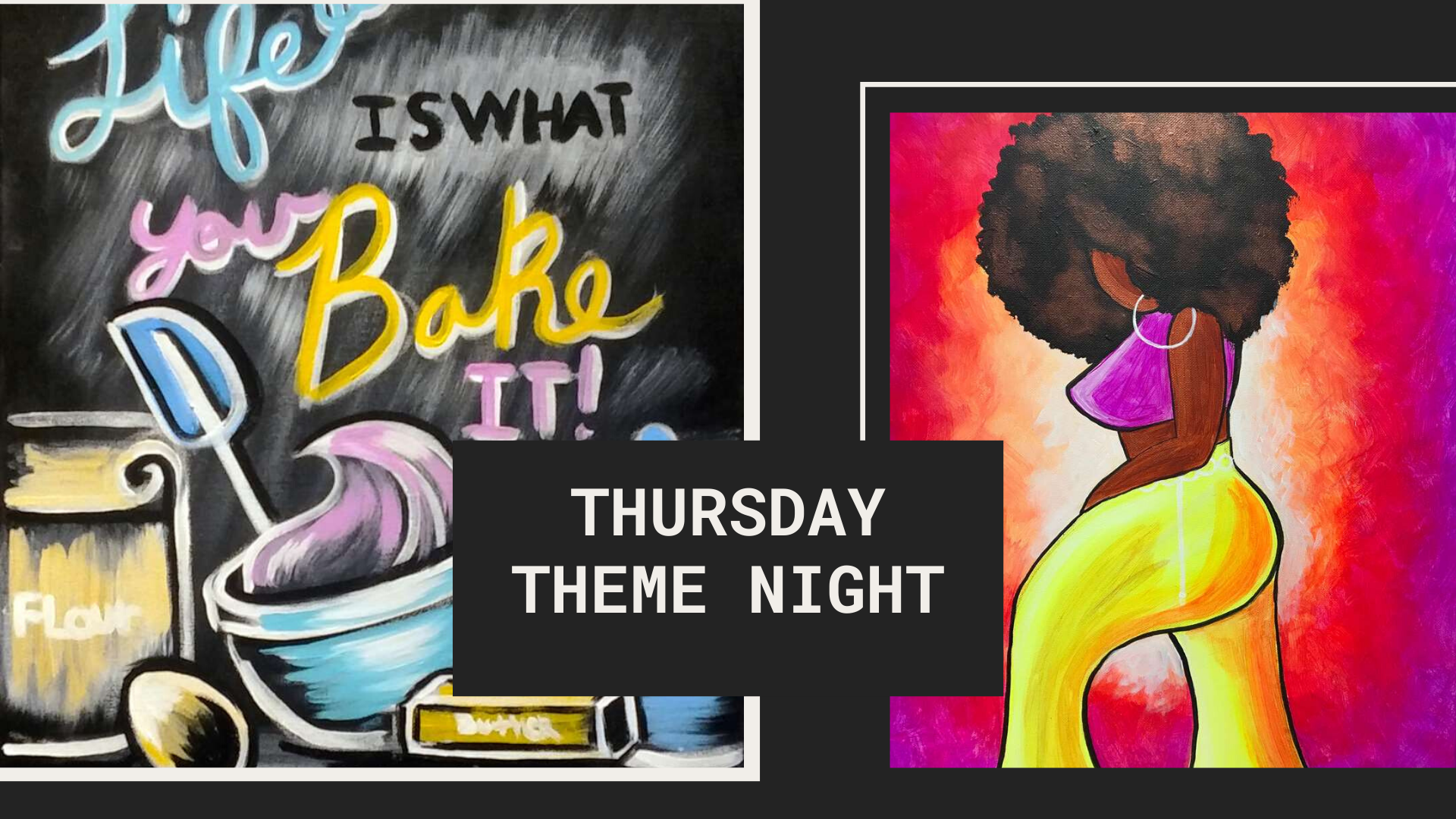 There is no doubt that a theme makes any event extra fun and creative. So we thought why not make our already fun paint parties even more exiting! We are turning our Thursday night wine and paint parties into theme night. This January there are two chances to turn up the fun!
January 9th
Theme: DONUT LOVE
We'll be painting 'Life Is What You Bake It' on 11x14 canvas
Bake up this adorable painting for your kitchen!
Donut LOVE! All about the incredible DONUT! Partnering with a local bakery to provide THE BEST complimentary donuts. Fun door prizes to express our donut love!
Register for your seat:
https://www..../event/398605
January 30th
Theme: 70's
We'll be painting 'Groovy Goddess' on 11x14 canvas
It's time for a Disco party!
Customize the hair style and color, along with the skin tone, and more features of this groovy goddess!
Get Down and Boogy as we take a road trip down memory lane when the music was funky and the clothes were groovy! Wear your favorite bellbottoms, sequins, and platform shoes to get in on the theme. Best dressed will win a fun door price.
Register for your seat:
https://www..../event/398607
We hope to see you all soon this New Year!
Serving
Pinot's Palette in the Sea Girt-Wall Township-Spring Lake-Belmar-Asbury Park-Manasquan area