Back to School: Teachers and Parents enjoy a night out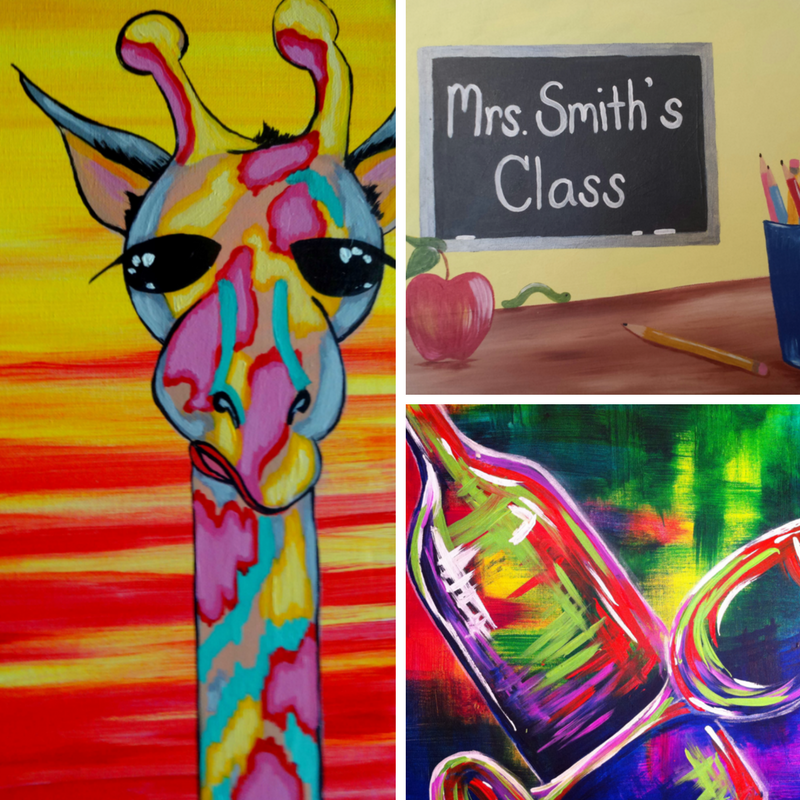 With summer just about over, it is time to get back into the daily routine. And for many of us, that means Back to School! It's also a time where we meet new people, whether it be new parents at the bus stop, new colleagues in the office or new classmates. Why not break the ice and get to know each other better over a painting and wine at Pinot's Palette new location!
Teachers: New job? New district? Congrats! Mix and mingle with your new coworkers and catch up about your summer vacation. Join Pinot's Palette on Wednesday September 14th - for a $29 Teacher Special - School's In Session. Create and customize this painting to hang in your classroom! Tickets sold here:
https://www..../event/116396
College Students/Graduates: Grab your girlfriends and your favorite bottle of wine! On Tuesday September 20 it's Girl's Night at Pinot's Palette. For just $30 - paint vibrant wine bottles to decorate your new place! Tickets sold here:
https://www..../event/116412
Parents: Looking for a day out with your little one and their new friends? Join Pinot's Palette for the Little Brushes Event! Paint Jolly Giraffey at Dusk, an adorable giraffe with bold colors, perfect for both children and adults, only $25 Tickets sold here:
https://www..../event/116407
For more on events at the new Pinot's Palette location, click below to sign up for our newsletter or follow us on social!