Paint & Makeup
Makeup just like painting is considered an art form and much like painting, makeup requires creating lines, blending colors, and using brushes and palettes.
For those paint and wine customers that love makeup, we have partnered with Stephanie Vazquez of Beauty Schooled to host a painting and makeup lesson class. Just like with our painting's Stephanie will break down the steps of makeup application as she guide's and coaches you along the process.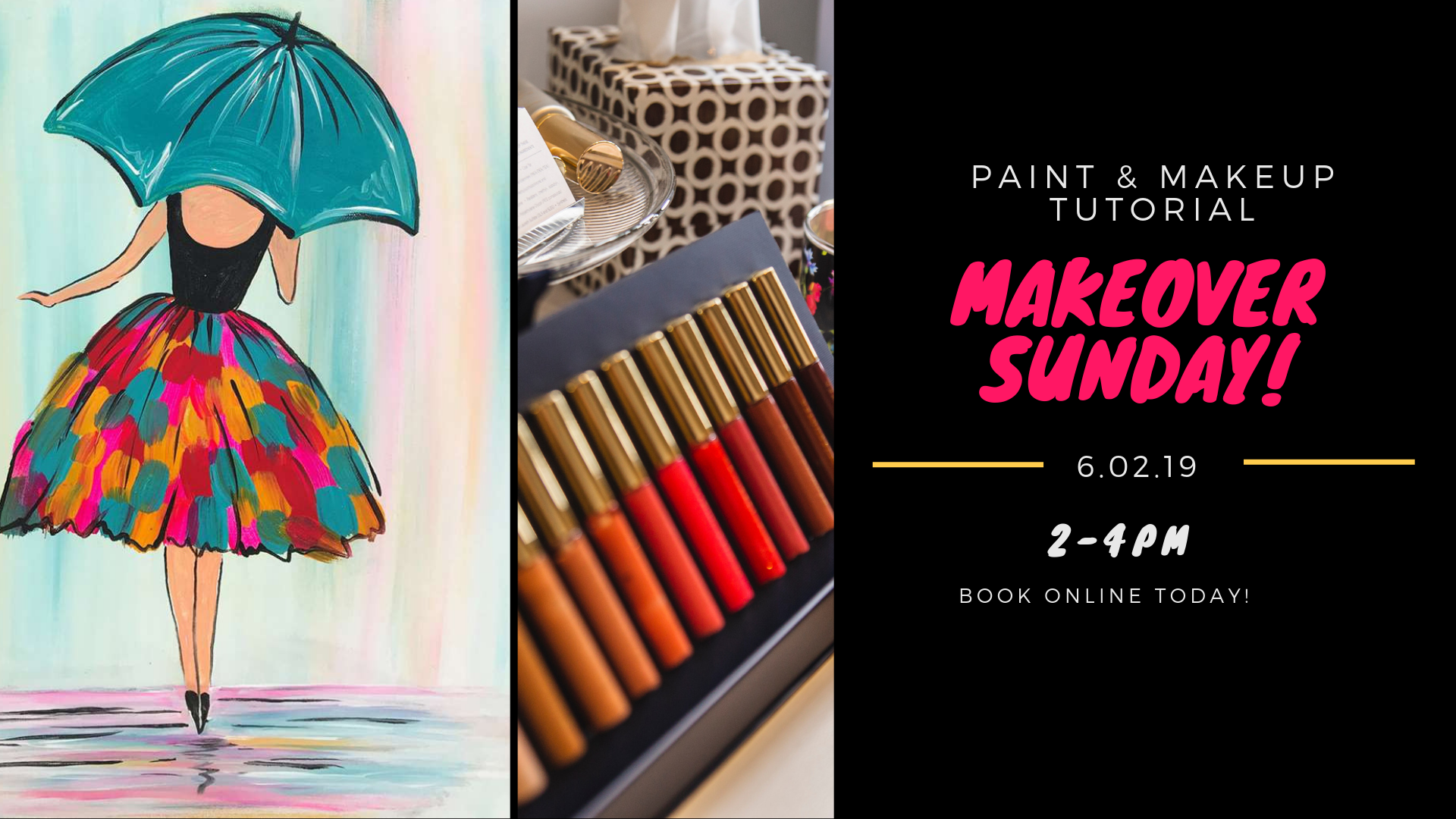 Join us for a fun afternoon of painting, wine and makeup.
- We will be painting Rainy Day Chic to remind you to embrace strutting your gorgeous style on an 11x14 canvas. The smaller canvas is perfect for hanging in your bathroom or laundry room.
- Stephanie will teach you how to create, shape and fill Eyebrows. Also the importance of placement of three eyebrow colors and blending techniques.
This is a BYO event: Bring your favorite snacks, drinks and makeup!