Chunk Knit Blankets
Everyone loves the ultra-cozy chunky knit blankets. I am sure you have seen them on Pinterest and say to yourself you want a stylish blanket too! Well now you can, for a lot cheaper than buying one online. At Pinot's Palette Wall Township, you can make it yourself! It is easy, as our instructor walks you step-by-step through the process! These blankets can be a perfect gift or to keep you cozy as the weather cools up.
#futurechristmaspresents #everyonegetsablanket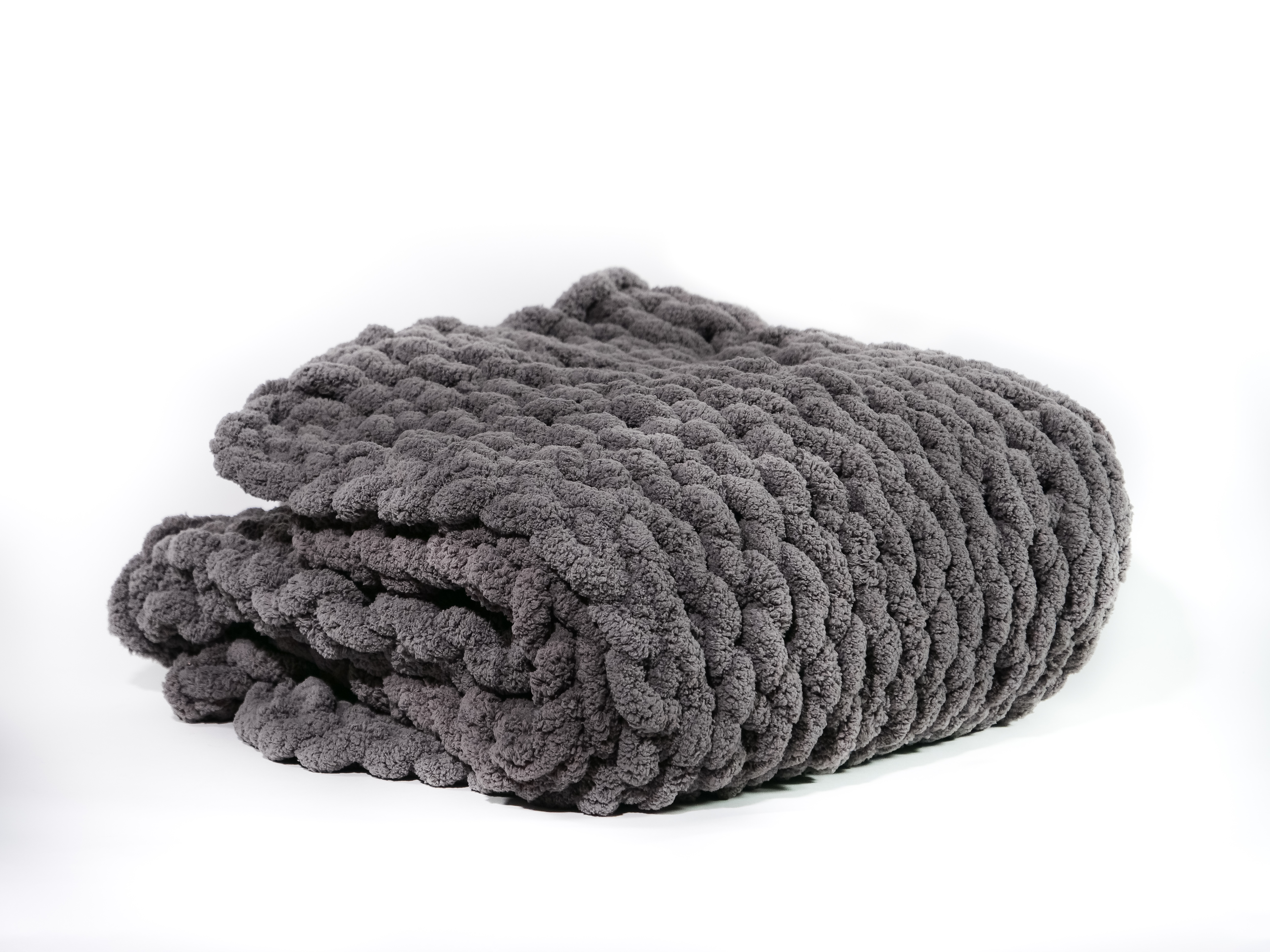 During this one-of-a-kind workshop we will guide you step-by-step through hand knitting a warm, soft chunky knit blanket. No needles or knitting experience is required and all supplies will be provided.
We will provide you with 4 skeins of chenille yarn, which will create about a 40 x 50 inch blanket. Colors vary by class and availability but come in black, cream, dark and light grey and teal. Colors are selected when you arrive and are first come, first served!
We look forward to seeing you soon! Join us for one of these fantastic blanket-making classes, or one of the many other wonderful classes on our calendar!
Upcoming Classes:
September 29 12:30-3:30PM (Sunday) - Sold Out!
https://www....s/Edit/357340
October 25 6-9PM (Friday) - Sold Out!
https://www..../event/368909
November 11 10am-1pm (Monday)
https://www..../event/377274
November 30 3-6PM (Saturday)
https://www..../event/357596
December 22 2-5PM (Sunday)
https://www..../event/368911
In addition to our public classes, we're also always offering private events where you can book our studio for a special event!
**Private Parties:
https://www....rivate-events
**Corporate Events:
https://www....porate-events
**Kids' Parties:
https://www....ainting-party
Reserve your seat today. Get ready to Paint. Drink. Have Fun!
PINOT'S PALETTE - WALL TOWNSHIP
Sea Girt Square, 2100 Route 35
Wall Township, NJ 08750
Get Directions
WallTownship@pinotspalette.com
848.469.8923