Olympic Special Edition
In just a few short hours the 31st modern Olympics will begin in Rio de Janeiro, Brazil. Despite some concerns about the host city, over 11,000 athletes from 206 nations will compete in 41 sports (with multiple sub-categories) and a good time will be had by all!!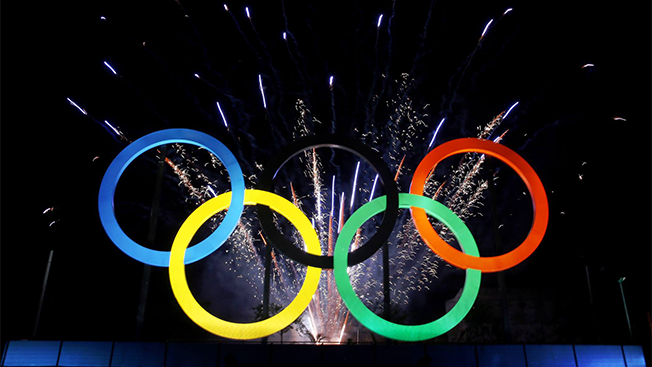 If concerns over Zika have kept you home during these Olympic games, there's no need to miss the excitement. Invite a few friends over for your favorite events and intermix your own events with the actual games – maybe when those pesky commentators rehash the same action 43 times?! Here are a few ideas to get you started; please share your own ideas and let's see if we can get up to 41 of our own categories!
Let's start with WINE GAMES:
* Serve wines from various countries and have guests try to identify where they're from. Hints can be offered in terms of well-known athletes or events from that nation.
* Offer wine and cheeses from the same country and have guest try to pair them.
* Most of us can readily identify Italy, France or Australia on a map, but how deep is our knowledge of geography? Cover the labels of international wines with interesting facts about the region from where it was made and have guests try to identify the area (type of wine/country/etc.).
Once you've emptied a few bottles, the sporting events can commence:
BOTTLE TOSS: Just like on the boardwalk! You can create your own rings by using an appropriate length of jute (rope) shaped into a circle and secured at the ends with a hot glue gun; or, check a dollar store for plastic bracelets. Stand the bottles in a small crate or box (with the sides cut down to expose the necks of the bottles). Determine how far back contestants should stand (this may vary depending on how long it took to empty the bottles needed to create this game!) and award one point per successful toss.
CORK TOWER: Have teams build a tower using corks (Jenga-style!). Each cork must remain in place 5 seconds before the next cork is added.
CORK BOWLING: Set up 10 corks in the same triangular pattern as used for bowling. Use a small rubber ball or tennis ball to try and knock down the corks; if that's too easy, try something smaller like a key ring or a Matchbox car. Players get two attempts each and one point per cork.
According to the Olympic Charter, Olympism is "a philosophy of life, exalting and combining in a balanced whole the qualities of body, will and mind," and who couldn't use a little more of that?! Let the games begin!!
Share All you need to know for wine Olympics | All you need to know for the real Olympics
Enter your contact info and request details below, and we will contact you with details about your private party!