Halloween Hijinks
Children all over Virginia and the rest of the U.S. look forward to October 31 with the same enthusiasm adults look forward to any given Friday. After all, how often can you walk up to someone's house, stick out your hand and walk away with a Reese's, no questions asked? Then get to do it 100 more times?!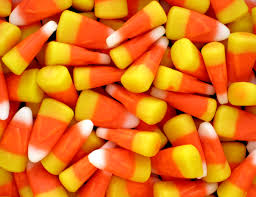 More candy is sold for Halloween than any other holiday, and Halloween is second only to Christmas in the number of homes that decorate for the holiday. In addition to Ireland – where Halloween originated – and the United States, many other countries celebrate in some form or another, though we're unique in our chocolate-based obsession (someone's got to do it!). Although many of us have put on a costume or dressed up our children to celebrate the day, the background behind this holiday isn't common knowledge or typically presented as part of Halloween prime-time viewing. Please allow us to right that wrong.
ORIGINS
Started as a Celtic pagan holiday to celebrate the Feast of the Dead, or Samhain, it was believed that the ghosts of those preparing for the Underworld were able to mingle with the living. Lord Samhain, the Lord of Darkness, would seek these spirits and help them on their way. As noted, this was intended to be a celebration that honored the dead, and because it also occurred at the end of the harvest it was marked by feasting and games
WITCHES
Long ago and far away before modern medicine, there were some wise women who knew the value of healing with herbs and other remedies. At this time, sickness and defects were thought to be punishment from God, thus the clergy viewed these healing women as anti-Christian and, eventually, as devil worshipers. The word witch is derived from "wicca" which is associated with "wise one." Lore has it that witches became associated with Halloween because during Samhain they were believed to apply lotion to their skin that left it shiny and light, giving them an ethereal appearance. While brooms reasonably were used by healing women to clean an area before administering aid, somewhere along the line it was believed that witches used the broom to hide their wands and that, when covered with a special coating, it allowed them to fly.
TRICK OR TREATING
This American tradition stems from – what else? – the Samhain celebration. Because the line between living and dead was so thin, people would dress as spirits to try and fool the dead into thinking they were one of them so that the dead would leave them alone. The Catholic Church, which was influential in trying to put an end to Samhain and other Pagan rituals, cleverly tried to adapt the Pagan traditions instead of abolishing them outright. As such, they continued with the tradition of dressing up as angels, saints or demons. In the Midde-Ages children would go "guising" door to door in their costumes, begging for food or money, in exchange for which they would sing or pray on behalf of the family's dead. This tradition was brought to the U.S. in the early part of the last century, though instead of praying or performing for a treat, children would play pranks and cause mischief, then go to the recipient of their antics and demand a treat to restore order or to leave, hence "trick-or-treat".
JACK O' LANTERNS
Irish legend tells the story of Stingy Jack who was a sneaky and manipulative man who was refused entry into heaven by St. Peter because of his worthless life on earth. Because Jack had tricked the Devil into promising never to take his soul, he couldn't be banished to hell, so instead, he was forced to wander the world forever in the dark. The devil gave Jack an ember from hell to light his way. Because Jack loved turnips, he always carried one with him, so when he received the ember, he carved out the center of the turnip and put the ember in it to light his way. From then forward Jack roamed the earth and became known as "Jack of the Lanterns", which later shortened to "Jack O' Lantern." The tradition continued, and when Irish immigrants came to America in the 1800's they discovered that pumpkins were bigger and easier to carve, so the (slightly modified) tradition continued!
However you celebrate, enjoy the day and treat yourself (even if you weren't especially tricky!).
#PinotsPaletteTysons
#PinotStateOfMind
#DressUpAsAWitch-They'reGoodPeople!
#ReallyJustAnExcuseToEatChocolate
ANSWERS TO THE 10/20 ART QUIZ:
1. B (American)
2. E (British)
3. A (Russian)
4. D (Mexican)
5. I (Irish)
6. F (Italian)
7. J (French)
8. G (Norwegian)
9. C (Spanish)
10. H (Dutch)
Share Everything You Need to Know About Halloween | Dress Up and Get a Treat!
Enter your contact info and request details below, and we will contact you with details about your private party!