Songs of Summer
Even though summer is still a month away, at least on the calendar (though no one seems to have told Mother Nature), the "top" summer song for 2017 are already being identified. What foresight on the part of the song-selectors! Since they're so ahead of the game, maybe they can fill their free time taking care of all the pesky back-to-school shopping before this school year even ends. I'd certainly tap my Staples "Easy" button for that!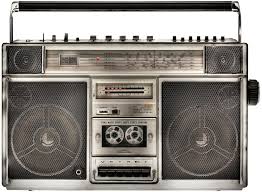 But I digress. While I recognized some of the names of these about-to-be summer-success-stories, the primary effect of this list is to confirm that I am a woman "of a certain age." Perhaps you are much more hip, so see how you do recognizing the future top 10 list artists: Calvin Harris' song "Slide" was at the top of a few lists, and a few other future hits include "It Ain't Me" (Kygo Feat & Selena Gomez); Green Light (Lorde); I Feel it Coming (The Weekend); and "Stay" (Zedd & Alessia Cara).
After realizing that I would probably have to rewind to somewhere around high school or college to be able to name a top hit, I was encouraged when I came across a list of songs about summer, or with "summer" in the title and recognized virtually all the titles! Go me! Granted, most of them go back 30, 40, 50 (or so) years, but like fine wine, excellent music becomes even more enjoyable.
Here's two lists: one with summer in the title, and another about summer-related topics. How many do you recognize??
SUMMER SONGS
Summertime Blues (Eddie Cochran – 1958)
Those Lazy-Hazy-Crazy Days of Summer (Nat King Cole – 1963)
A Summer Song (Chad & Jeremy – 1964)
Summer in the City (The Lovin' Spoonful – 1966)
Summertime (Billy Stewart – 1966)
Hot Fun in the Summertime (Sly & The Family Stone – 1969)
In the Summertime (Mungo Jerry – 1970)
Summer Breeze (Seals & Croft – 1972)
Summer (War – 1976)
Summer Nights (John Travolta & Olivia Newton John – 1978)
Cruel Summer (Bananarama – 1983)
Suddenly Last Summer (The Motels – 1983)
The Boys of Summer (Don Henley – 1984)
Summer of '69 (Bryan Adams – 1985)
SUMMER-Y SONGS
Itsy Bitsy Teenie Weenie Yellow Polka Dot Bikini (Bryan Hyland – 1960)
Surfin' Safari (Beach Boys - 1962)
Wipe Out (The Surfaris – 1962)
Surf City (Jan & Dean – 1963)
Surfer Girl (Beach Boys – 1963)
Surfin' U.S.A. (Beach Boys - 1963)
Dancin' in the Street (Martha & The Vandellas – 1964)
Under the Boardwalk (The Drifters – 1964)
School's Out (Alice Cooper – 1972)
Vacation (Go-Go's – 1982)
Blister in the Sun (Violent Femmes – 1983)
Now THAT'S music!!!
#PinotsPaletteTysons
#PinotsStateOfMind
# WheresMyBoomBox
# PumpUpTheJam
Share You (Literally) Heard it Hear First! | These You Might Know
Enter your contact info and request details below, and we will contact you with details about your private party!