The Most Wonderful Time of the Year
Thanks to Andy Williams, most of us probably associate the "most wonderful time of the year" with winter and the holidays. If you are of a certain age, however, you may remember a Staples commercial where an exuberant dad dances his way through the store collecting school supplies while his two notably less enthusiastic offspring trudge behind him. More seasoned parents may share in the Staples' dad's joy, but if you're sending your baby off to school for the first time such humor may be lost on you.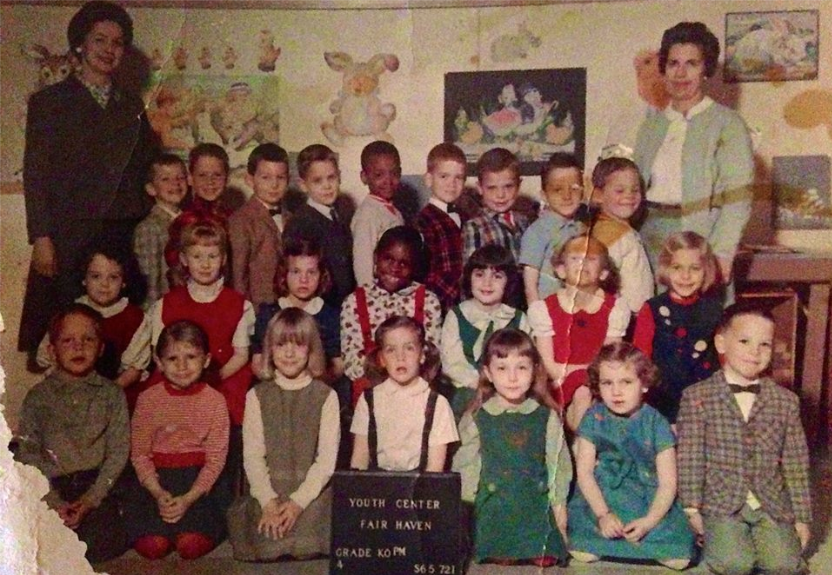 This may be the first time that you're away from your child for such an extended period during the day and for so many days in a row (it's okay - breathe!). It can be overwhelming to realize that someone else will be in charge and influence your baby's life, but you've got this! This is the beginning of the rest of their lives! Will he create a wonder drug? Will she be president? (or vice versa) The possibilities truly are limitless!
If you're still feeling a bit anxious, here are a few things you can do the help prepare your child. Ensuring that your baby can handle the basics without you there to help will give her confidence and allow her to focus on learning new and exciting things; it also will help alleviate some of your anxiety (you're still breathing, right?!).
ACADEMIC PREPARATION: While your child is, undoubtedly, a prodigy in the making, kindergarten can be a big change to the routine and little Billy might be thrown off his game. Help him out by making sure he's ready for what's coming his way. You might think that this is a great opportunity for him to learn his ABC's and perfect his knowledge of colors, but your school district might expect him already to know these things. Check with your local school board to make sure you're clear on their expectations on what your kindergartner should already know when he walks in the door on the first day.
LUNCH TIME: Although you may be tempted to outdo all the other parents by sending Emma in with her usual gourmet preferences for lunch, consider her (and her teacher's!) day. Emma and her 25 classmates are all going to line up, march down the hall to the lunch room and find their seats. (How much time do you think that will take, especially during the first couple of weeks?!). When they finally get there they will have to open their own Go-gurt, put their own straws in their juice box, liberate their sandwich from whatever holds it and rip open their snack without losing the contents all over themselves. If Emma isn't doing that for herself now, start giving her the independence she's going to need to rely on in a few weeks. And if Emma wants peanut butter and jelly every day, consider it a blessing and not a failure as a parent (…unless your school district prohibits peanuts; better ask the board about that, too!).
BATHROOM BREAKS: Do you have to send your little angel back to wash his hands each and every time he uses the bathroom? Does he flush? What might be a minor inconvenience at home starts affecting a much wider audience at school. Enough said.
KINDERGARTEN IS HARD WORK!: A new routine that takes up half (or maybe even a full) day will likely be exhausting, especially at the beginning. It may be tempting to start padding those college applications by signing up for every extra-curricular option available, but hold off until you see how Billy and Emma (and you!) handle the transition. It's also a good time to enforce a regular bedtime and establish some structure. If mornings are hectic in your family, make lunches and decide on school clothes the night before.
And breathe!!
#PinotsPaletteTysons
#PinotsStateofMind
#FirstDayofSchool
#YourBabyWillBeFine-KeepBreathing!
Enter your contact info and request details below, and we will contact you with details about your private party!