Anybody Can Serve
"Life's most persistent and urgent question is, 'What are you doing for others?'"
- Martin Luther King, Jr.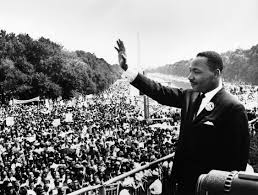 This week marked the 31st year that Martin Luther King Day has been celebrated. Unlike other federal holidays, MLK day is recognized as a "day on" instead of a day off, with volunteers in all 50 states honoring Dr. King's memory and legacy through volunteerism and service to others.
It took 15 years to pass the legislation to create the holiday, which was introduced just days after King was assassinated in 1968 by Rep. John Conyers. Finally signed into legislation by Ronald Reagan in 1983, the day went into effect as a federal holiday in 1986.
Like the man himself, however, the holiday was controversial. States are not obligated to adhere to federal holidays, and Arizona governor Evan Mecham rescinded MLK Day as his first official act in office. (Mecham, a vocal racist, was impeached 18 months after taking office for misuse of funds) While most states adopted the holiday early on, it wasn't until 2000 that all states made MLK Day a paid holiday for state employees. Roughly 40% of private employers also offer MLK Day as a paid holiday, about the same percentage as offer Presidents' Day as a holiday.
In 1994 MLK Day was designated as a day of service. Hundreds of thousands of volunteers across the country participate, offering their service to various causes in their local communities. The D.C. metropolitan area hosted hundreds of events, and the President and First Lady continued their tradition of volunteerism at a local shelter, helping to paint a mural of Dr. King.
It was nearly three decades in the making, but what greater way to honor an advocate for equality and justice for the socially disadvantaged than to extend a helping hand?? Here's to you, Dr. King, thanks for the inspiration!
#PinotsPaletteTysons
#PaintingItForward
# GoldenRule
# DayOnNotDayOff
Enter your contact info and request details below, and we will contact you with details about your private party!