Protecting the Inventory
As a red wine drinker, I find that in the summer I tend to lean toward cocktails or other adult beverages. But now that the weather is turning cooler, the gentle whisper of the vine is beckoning me to return to its fragrant bouquet, complex flavors and warming qualities – and I'm heeding the call! When I buy wine, I usually buy a tried-and-true bottle and something new. Sometimes I'm inspired to try more than one new selection, which gets added to the winter inventory. This brings us to our topic of the day: wine storage.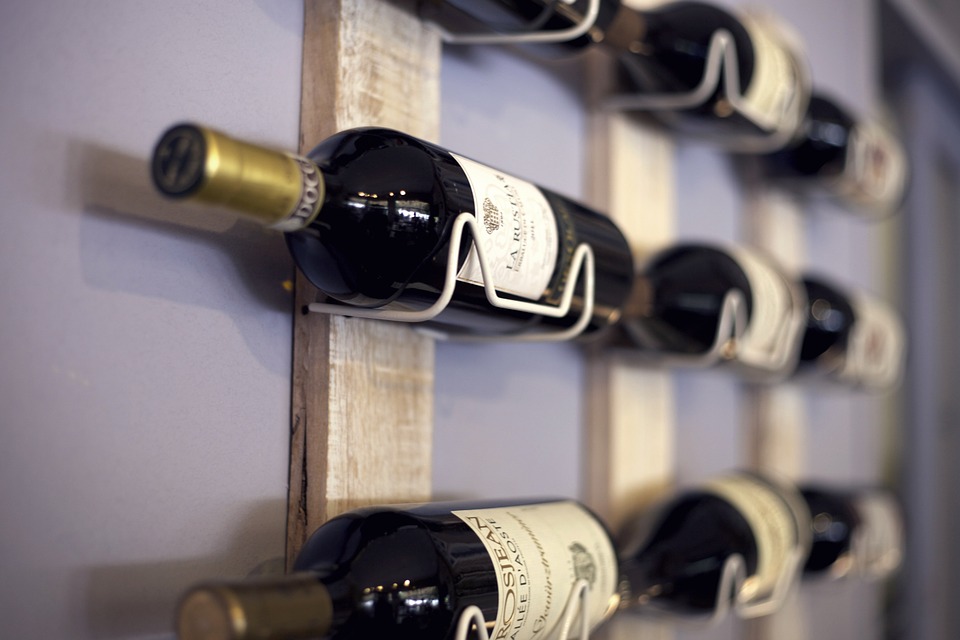 If you buy wine at about the same rate you drink it; or, if you heeded my recommendation of last week to try a boxed wine (how was it?!), storage probably isn't an issue. If, however, you like to keep a few bottles on hand for whatever reason (this is a judgement free zone!), you'll want to protect our investment. Before you dig up your basement to build out your own wine cellar, ask yourself a few questions:
HOW MUCH WINE WILL YOU STORE?
If you're planning ahead, a good rule of thumb is enough for one or two months. But even if you have just a few bottles, you'll want consider where you keep them
WHERE WILL YOU STORE YOUR WINE?
Wine is best kept in a cool, dry location with no humidity or dampness. While it may be tempting to show your sophistication and style by displaying a wine rack in your dining room or as part of the island in your kitchen, those are not ideal locations. The temperatures in the main areas of your home likely fluctuate with seasons (not good) and get naturally warmer in the summer and artificially warmer in the winter (also not good). A section of your unfinished basement is a good option.
HOW MUCH DO YOU WANT TO SPEND?
There are many options for wine storage, from reasonably priced wine racks to restaurant-quality refrigerators. If finances and space are in your favor, a wine refrigerator is the ideal choice. They are temperature and climate-controlled with no humidity. Although we're used to red wine being served at room temperature, storing it at cooler levels is recommended and a wine fridge allows you to do that; you can even put reds and whites together. Another advantage to using refrigeration is greater flexibility in where you locate it since you can regulate the temperature.
Depending on the size and features, the price for a wine refrigerator ranges from a couple hundred to a several thousand dollars. A quick review of several sites suggest that a decent cooler that holds 18 bottles (which seems reasonable for two months +/-) can be found for $200 or less.
If a cooler isn't your choice, there are a wide variety of wine racks to serve your storage needs. Wine racks are most often made of metal or wood and come in different styles and sizes, so chances are good you can find something you like that will fit whatever sized space you have. Be aware that while wine bottles typically are a standard size, some are bigger or wider, so consider your preferences before making a final selection. Some self-assembled racks allow you to vary the height and width of the final product which gives you added flexibility. Be careful though – sometimes these peg-and-dowel systems aren't as secure as you will need them to be so be sure to test them (or add a dab of glue to secure them – it might limit your ability to reshape it but your wine will be safe and isn't that always the goal?!). Also, if you go with a metal rack, the cool dry location is even more important because if it's in a hot room and the rack itself gets hot it will conduct that heat to the bottles (not good!).
Happy shopping!
#PinotsPaletteTysons
#HomeDecor
#AlwaysAtTheReady
#We'llLookSoFancy!
Enter your contact info and request details below, and we will contact you with details about your private party!