Tiffany's or Target: Form or Function?
I had a great uncle, Oscarino, who spoke only Italian and was never without a glass of wine in his hand. Although we didn't share a language, every time we would visit him he would smile and offer me a sip from his glass. Looking back, two things strike me most. One is that he did this throughout my life, whether I was eight or 18 years old. I always accepted, first because I was both fascinated and intimidated by this cheerful, strange-talking man, and later because as a dutiful and respectful niece (who was starting to learn to appreciate wine), it would just be rude not to!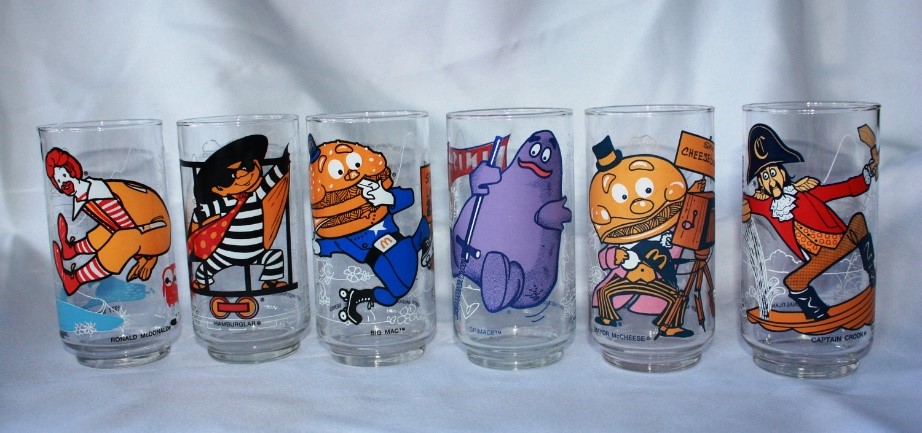 The other thing that stands out so clearly was his choice of glassware: a McDonald's glass. Twelve-ounces of no-frill, dishwasher-safe, Mayor McCheese-emblazoned functional beauty. The only thing that might possibly have made it more tempting would have been a side of fries.
Today those McDonald's glasses are considered vintage (?!), and we "know better" so instead of a free-with-purchase tumbler, we maintain racks of different glasses to accommodate our wine-drinking moods. Feeling the chill? Try a full-bodied red. Summer heat getting to you? Perhaps a refreshing Riesling will cool you down. Celebrating a promotion? New relationship? That you made it through the week without doing bodily harm to your co-workers? Pop open a bottle of champagne, my friend, you deserve it! And for each choice, and so many more, there is a perfect drinking vessel. Where does one start?!
Fortunately, minds greater than mine have given this detailed thought and there are several resources that provide descriptions and visual aids to help us save face in even the snootiest of occasions. However, if you're more interested in the people with whom you're enjoying wine rather than how you look drinking it, the consensus is that two types of glasses are sufficient: larger, wider glasses for red that let the more complex aromas and flavors emerge; and smaller, shorter glasses for white wine, which do not need to "de-complex" as much. Or, if you would like even more specific direction, consider this advice from Wine Folly: "…get a set of 6 red wine glasses and a set of 4-6 Champagne flutes." The flutes do double duty for Champagne and white wine – sweet!
So, let's raise a glass – or mug or thermos or mason jar - to Oscarino and all the other wonderful family figures that influenced the sophisticated wine drinkers we are today. Salut!
#PinotsPaletteTysons
#HomeDecor
#WineAndEntertaining
#BringBackTheHamburgler
Enter your contact info and request details below, and we will contact you with details about your private party!